First Single, 'Home,' Set to Ship to Christian Radio July 14, 2015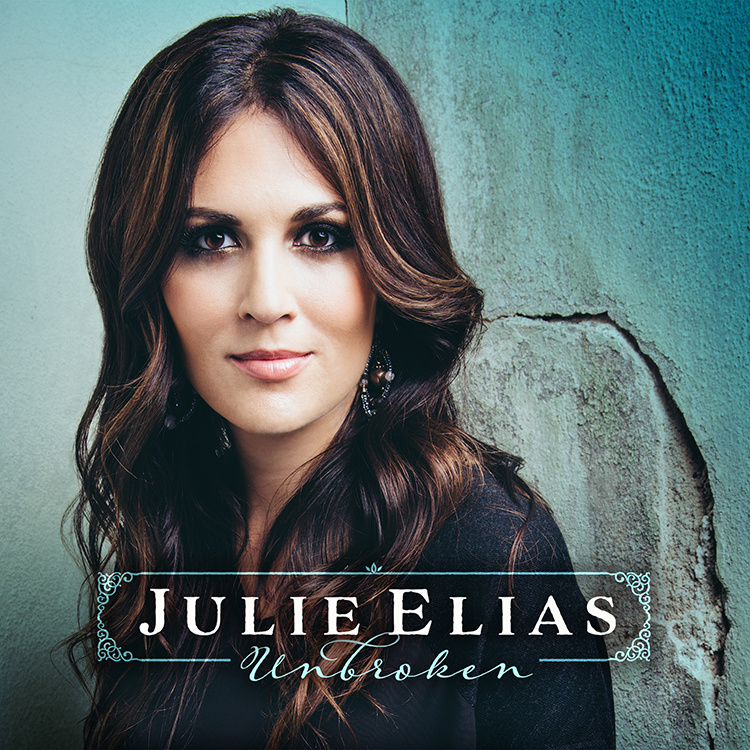 June 29, 2015 (Nashville, Tenn.) – Christian entertainer Julie Elias is putting the final touches on her new CD, "Unbroken," as she gets set to release the project's first single to Christian radio. "Home," an upbeat song written by Elias about retreating from life's craziness to the comfort of the Heavenly Father, will ship to radio July 14. In addition to finalizing the new music, Elias has a summer filled with concert and festival dates, as well as leading Aurora Conferences, a day-long event developed by the former "Grey's Anatomy" actress especially for girls in grades 6-12 and their mothers.
"I have a special passion to encourage teens through music, especially teen girls," Elias said. "While my new CD is for people of all ages, the music is intended to serve as a companion piece to my Aurora Conferences, where we blend music, drama and special speakers to guide and encourage girls on topics they face every day."
On "Unbroken," Elias incorporates her musical influences, including Sara Bareilles, Kelly Clarkson, Carrie Underwood, Kerrie Roberts and Francesca Battistelli, to create music that is fun, energetic and speaks to who God created her to be. Most of the songs on Elias' studio CD were written by the Texas-based singer/songwriter.
Although Elias studied music theater in college, the California native never envisioned a career as a singer, choosing, instead, to move to Los Angeles to pursue acting. She quickly secured roles in popular TV series, such as "Grey's Anatomy" and "CSI: NY," as well as in films with the likes of Tom Hanks and Julia Roberts. The success she found in Hollywood, however, left her unfulfilled.
"I had some great experiences but felt something was missing, so I started praying for God's direction in my life," Elias said. "I prayed that I would be willing to be obedient in whatever He had planned for me."
Within months, Elias was writing and recording her first album, "A Wild Rose," and singing at Night of Joy at Disney World. In the past few years, she has released a Christmas album, fronted her own Christmas tours, sang at major Christian festivals and conferences, and worshipped with many churches throughout North America. In August 2014, Elias released a worship album titled "Love Rain Down" featuring upbeat, energetic worship songs that Elias has performed at student events throughout the nation. Elias founded Aurora Ministries, a 501(c)3 that produces the Aurora Conferences, last year.
In addition to speaking and performing at Aurora Conferences in the coming months, Elias has a steady schedule of concert and festival dates, including the Experience Conference in Dallas and the United Kingdom's Creation Festival in Wadebridge, Cornwall.
For more information about Elias and "Unbroken," visit julieeliasmusic.com.
Radio Contact:
Jeff McLaughlin
A-Sides Radio Promotion
e: jeff@asidesradiopromotion.com
p: 615-530-3654