'Who Will You Serve' Is Latest from World Class Musician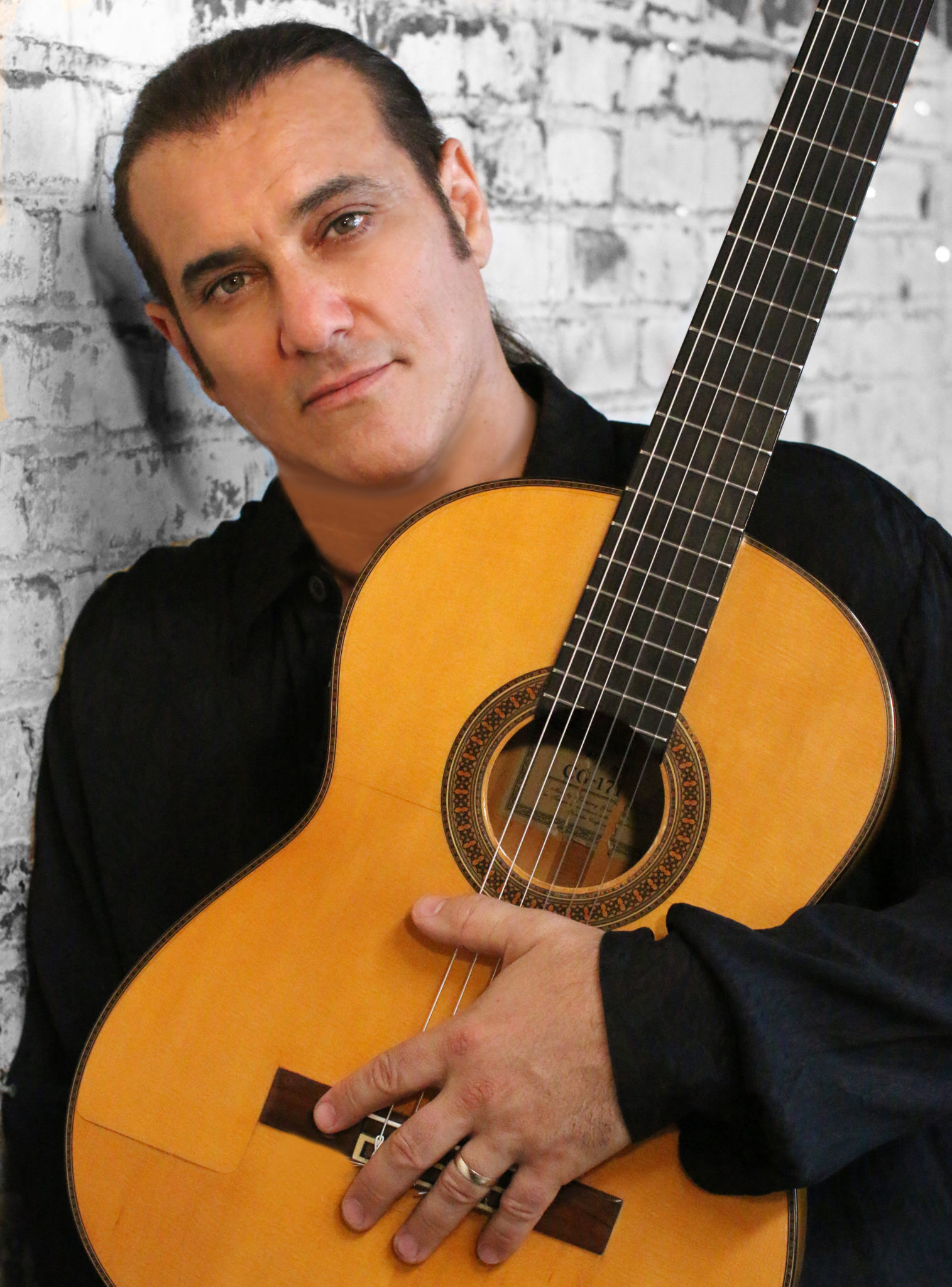 October 8, 2018 (Springdale, Arkansas) – Musician extraordinaire Michael Battista, known as a world class guitarist, saxophonist and vocalist, is releasing a new single today to Christian-formatted radio outlets. The song, "Who Will You Serve," is going for adds at Christian CHR/Hot AC and Christian AC outlets.
"I have been blessed to be exposed to many unique and eclectic genres of music during my musical journey. I feel like my new single fuses many of these influences together and I'm excited to share it with my audience," Battista says. "More importantly, I want to give God all the glory, because without Him, none of this would be possible."
"Who Will You Serve" is from Battista's latest album, titled "After All These Years."
Battista is a musical prodigy, developing his vocal talents as early as 2 years old. He was playing piano at 3 and added the drums at 5, often joining his musician father during rehearsals. When Battista turned 11, his father suggested he take lessons to learn to play the saxophone. Six months later, the young Battista began playing sax at Sicilian weddings in his father's band.
Eventually, Battista discovered the guitar, which would become a career staple and led him to playing many different genres, including, Rock, Blues, Top 40, Funk and more.
Battista started his own rock band at age 19, showcasing at SIR studios in front many major record labels. Soon, Battista began touring all over the United States and internationally playing guitar and saxophone, opening for the likes of The Beach Boys, The Thompson Twins and B.B. King, to name a few.
After unsuccessfully searching for vocalists for his original projects for many years, Battista discovered his own abilities as a vocalist and soon was considered a triple threat as a hired gun playing guitar, sax and singing.
In addition to performing live, Battista started producing many artists of various genres such as pop, hip-hop, house/techno, R&B, rap, and alternative rock. After many years of experience in writing and producing many different styles of music in various genres, Battista had a desire to create a unique project of his own. Having used the Nylon Spanish guitar sound in many of his productions of other artists he produced, Battista became increasingly inspired by the Spanish-style guitar. This would have a profound influence on the direction his musical journey would take, and it all fell into place for him from there. Realizing that everything he listened to as a child had directed, shaped, and influenced his own musical style, Battista would create his own unique sound. Battista had finally found his niche, and he became inspired to write and record his first song, "Just One Kiss," which became an instant hit among fans. This song set the pathway that led Battista to produce a total of six albums selling thousands of CDs independently in malls and at his live events. At one point, during several in-store performances at Virgin Mega Stores in Las Vegas, Battista claimed the number one spot for album sales each time he performed, selling more than 200 copies of his CDs per hour and outselling CDs sales of many other well-known musicians of that time.
Battista's talent with a variety of musical instruments and genres, combined with his strong vocals and unique style has found an appreciative audience with adoring fans. Although the Spanish guitar had been the foundation of his music, his vast influences have afforded him the ability not to restrict himself to any one particular genre. For his newest productions, Battista has gone back to his electric guitar roots and incorporated it back into his music. As well, Battista has fallen in love with the sound of an Orchestra, so he now loves to compose all of the orchestration that accompanies his new music.
For more information about Battista, visit michaelbattistamusic.com and like on Facebook.
Radio Contact:
Jeff McLaughlin
A-Sides Radio Promotion
e: jeff@asidesradiopromotion.com
p: 615-530-3654