'Have a Good Day' features L.A. pop singer V.Rose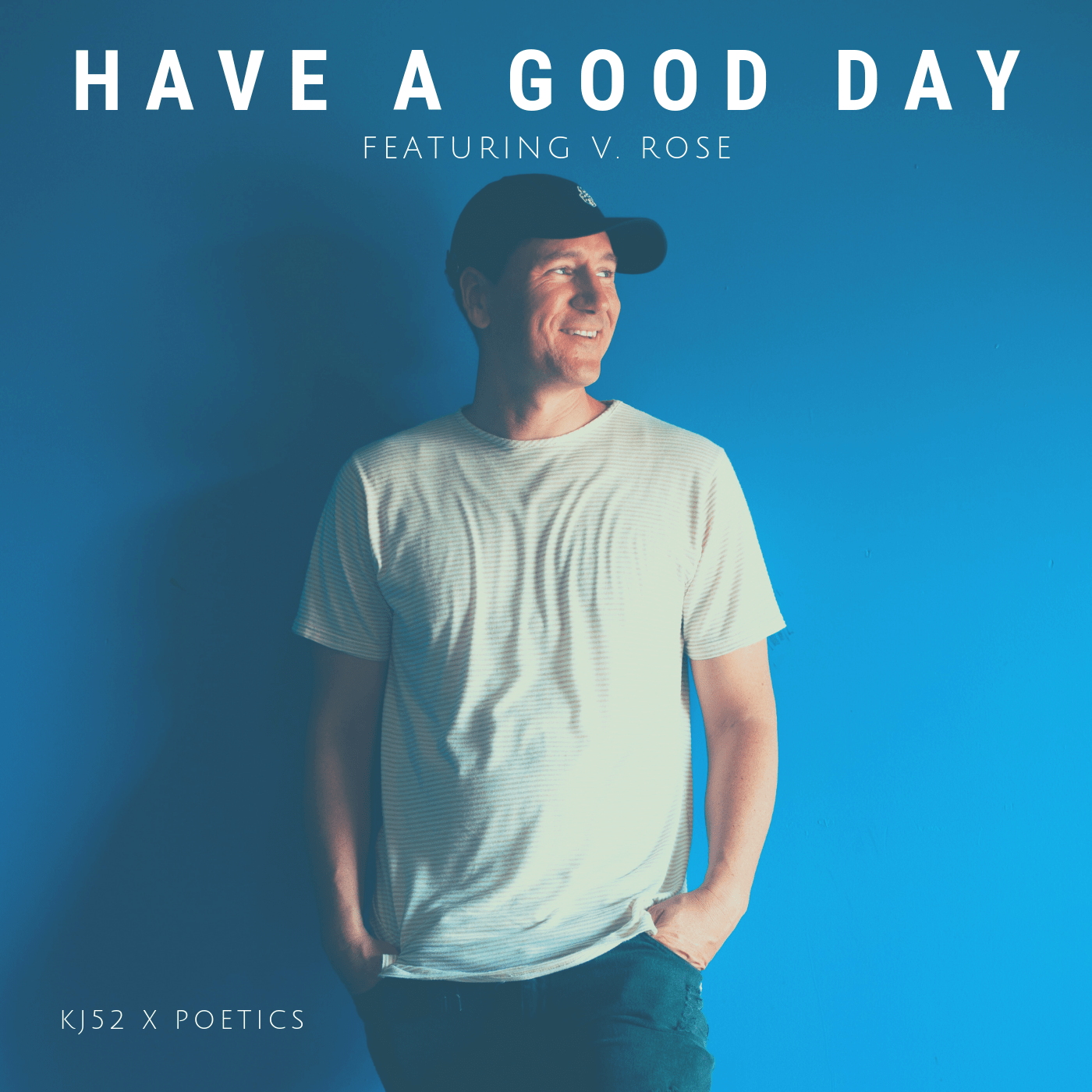 July 10, 2019 (Springdale, Arkansas) – "Have a Good Day" (featuring Los Angeles-based Inpop recording artist V. Rose), a new single from multiple Dove Award winner KJ-52, is being released to radio today. The single, from the legendary rapper's new project, "What Happened Was…," is being serviced to Christian CHR, Christian Hip Hop, and Rhythmic radio outlets.
"Have a Good Day" is the debut radio single release from KJ-52's new album, an eight-song Christian hip hop/rap project from the artist and producer team KJ-52 x Poetics. The collaboration, featuring appearances by Xay Hill, Dre Murray and others, is available on iTunes, Spotify and all other digital formats.
The album is a companion piece to a book of the same name that is currently released to all book distributors.
"Over the 20 years of doing music full time, I've accumulated a lot of unique experiences," KJ-52 says. "My hope and desire with my new book and new album is to share a conversation with you, the audience, about some of my greatest triumphs, joys and failures. 'What Happened Was…' is a compilation of true stories from my childhood, music, songs, touring and more. And each story comes with its own soundtrack to help you experience exactly what I was feeling when I was going through that moment."
KJ-52, who is based in Cape Coral, Florida, is a Guinness world record holder in freestyling and has garnered six Dove Award wins to-date, including taking home honors for song of the year for "Do Yo Thang" and "Never Look Away" and multiple album of the year wins for "Five-Two Television," "KJ-52 Remixed," and "It's Pronounced Five Two."
To learn more about KJ-52, visit KJ52.com, like KJ-52 on Facebook and follow him on Twitter and Instagram. To learn more about V. Rose, visit Facebook.
Radio Contact: 
Jeff McLaughlin 
A-Sides Radio Promotion 
jeff@asidesradiopromotion.com 
p: 615-530-3654
Media Contact 
INOV8 PR 
info@inov8pr.com 
p: 615-435-9159