Popular minister to discuss his book on the end times solution to fatherlessness, 'The Spirit and Power of Elijah'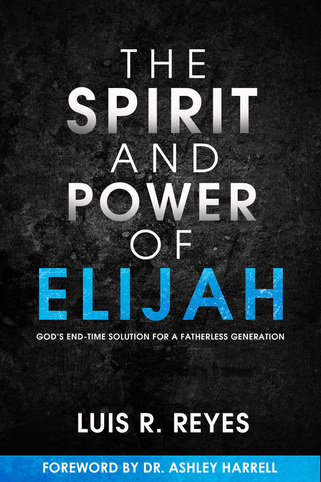 March 15, 2016 (Springdale, Ark.) – Pastor Luis Reyes, known as Pastor Louie and the founder of the Church of Joy, Reach A Generation in Waukegan, Illinois, is scheduled to appear live on "The 700 Club" to discuss his book on the end times solution to fatherlessness, "The Spirit and Power of Elijah." The show will air at 9 a.m. C.S.T. March 15.
"I'm honored to share my testimony and the story of how God has used me to build a ministry that puts a priority on reaching and raising up the younger generation," Reyes says. "About 15 years ago, 'The 700 Club' featured Church of Joy on its 'church of the week' segment. God has done so much during the past 15 years. I'm ready to be on the show to be a voice for the younger generation and to encourage and challenge fathers, pastors, and leaders to turn their hearts to the younger generation according to Malachi 4:5-6.
Reyes and his wife, Tricia Reyes, started Church of Joy in their apartment in 1997. Nineteen years later, Church of Joy is a diverse, multi-generational ministry that reaches and ministers to the whole family, children and youth and includes a Success Center Tutoring Program for elementary children, the Teen Leadership Program for teens, and the Bible College and School of Ministry for young adults.
Last year, the church received close to an $8 million donation, enabling the church to purchase and build out a 55,000-sq.-ft. facility that provides more space to accommodate families and continue to raise up the younger generation.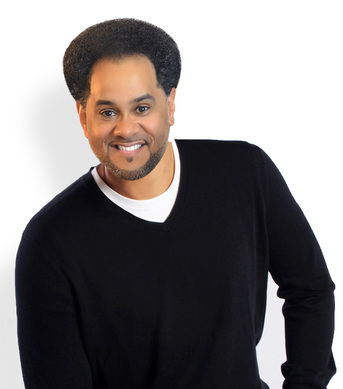 Reyes is known as a spiritual father to many and a mentor among pastors. He has impacted countless churches and para-church organizations with more than 20 years of experience reaching children and teens in urban communities and addressing the needs that cause individuals and communities to be transformed.
"The 700 Club" is the flagship television program of the Christian Broadcasting Network, airing each weekday in syndication throughout the United States. In production for more than 38 years, "The 700 Club" is one of the longest running television programs on the air. It is hosted by Pat Robertson, Gordon Robertson, Terry Meeuwsen and Wendy Griffith.
To learn more about Reyes and the Church of Joy, visit thenewchurchofjoy.com  and like on Facebook at Facebook.com/thenewchurchofjoy. To order "The Spirit and Power of Elijah," visit luisreyesstore.myshopify.com or www.thenewchurchofjoy.com.  If you are interested in having Pastor Louie come to your church or conference to share his book and minister on the end time solution to fatherlessness, fill out the contact information on the website.
Media Contact:
Jeff McLaughlin
INOV8 PR
e: info@invo8pr.com
p: 615-435-9159