Dove Award Winner Debuts as Author with 'What Happened Was…'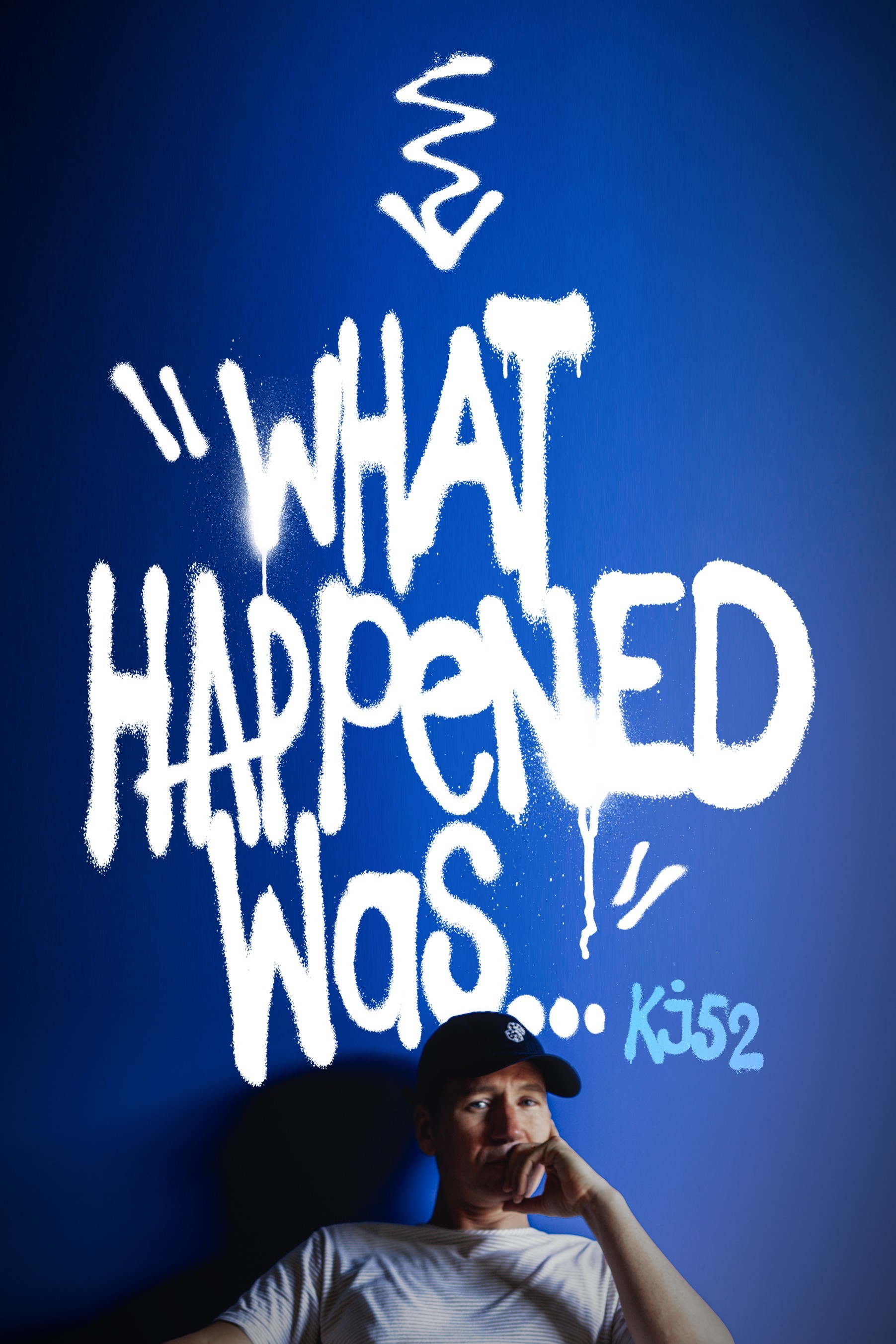 June 26, 2019 (Springdale, Ark.) – Happy Birthday today to rapper KJ-52! The Dove Award winner is celebrating his 44th birthday by making his debut as an author with the release of "What Happened Was….," a compilation of stories from his life, or, as KJ-52 puts it, "a testament to what God can do with a misfit."
"Over the 20 years of doing music full time, I've accumulated a lot of unique experiences," KJ-52 says. "My hope and desire with my new book and new album is to share a conversation with you, the audience, about some of my greatest triumphs, joys and failures. 'What Happened Was…' is a compilation of true stories from my childhood, music, songs, touring and more. And each story comes with its own soundtrack to help you experience exactly what I was feeling when I was going through that moment."
The book is available in ebook, audiobook and physical format at Amazon and KJ52.com, with a musical companion piece of the same name available on iTunes, Spotify, Apple Music and all other digital formats. The audiobook version also is available on audible and iTunes and is streaming as a special edition on Spotify and Apple Music. As an exclusive treat, KJ-52's is offering his original 1994-97 demos to fans on Spotify and Apple Music. For one-stop shopping, all items can be purchased at KJ52.com.
Writing and publishing this book has been KJ-52's dream for many years, he says, a dream that finally took off when KJ-52 asked his longtime friend to share some memories, with one conversation turning into another.
"They all seemed to start with the phrase, 'What happened was….' I started compiling all of those stories into a journal, every time I'd come up with one, I'd jot it down until I had pages and pages of 'what happened was…' type stories," he says.
"This book should feel like a conversation between me and you because that's literally what it is," says KJ-52. "It's not a tell all/gossip book. My only two requirements of any story that I included was: is it positive and does it have a resolution? This book is a testament to what God can do with a misfit."
The music companion piece, an eight-song Christian hip hop/rap musical collaboration, produced by Poetics, features appearances by Xay Hill, Dre Murray, V. Rose and others.
KJ-52, who is based in Cape Coral, Florida, is a Guinness world record holder in freestyling and has garnered six Dove Award wins to-date, including taking home honors for song of the year for "Do Yo Thang" and "Never Look Away" and multiple album of the year wins for "Five-Two Television," "KJ-52 Remixed," and "It's Pronounced Five Two."
To learn more about KJ-52, visit KJ52.com, like KJ-52 on Facebook and follow him on Twitter and Instagram.
Media Contact 
INOV8 PR 
info@inov8pr.com 
p: 615-435-9159
Radio Contact: 
Jeff McLaughlin 
A-Sides Radio Promotion 
jeff@asidesradiopromotion.com 
p: 615-530-3654