New England-based Pop/Rock Band Set To Perform at SoulFest 2019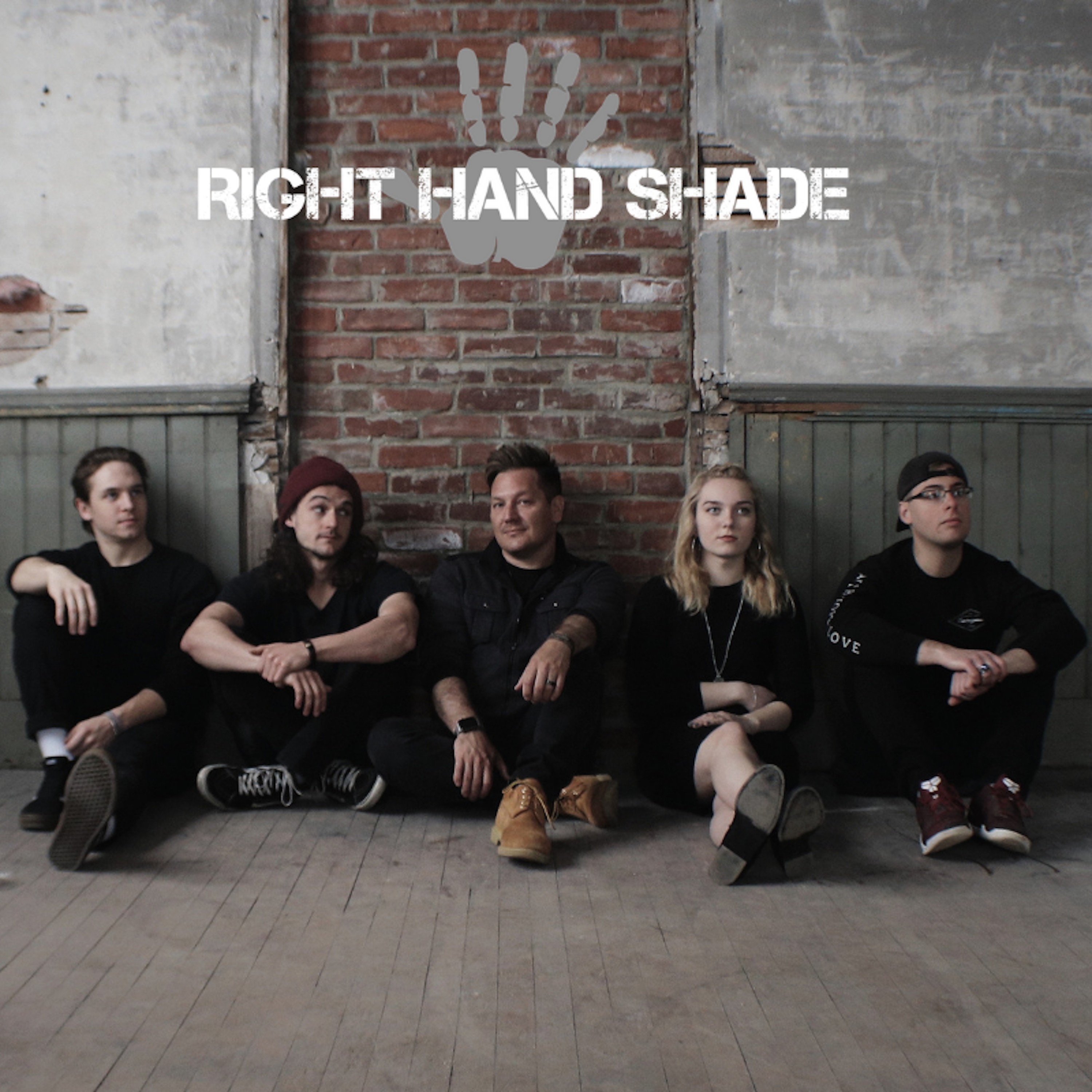 July 26, 2019 (Springdale, Arkansas) – New England-based band Right Hand Shade, known throughout the region as a high-octane pop-rock band infused with soulful vocals and bluesy guitar riffs, releases its self-titled debut album today. The collection of 12 pop-rock songs with a faith-based message is available digitally on iTunes, Amazon Music, CD Baby, Spotify and all other streaming platforms. 
"We're not pretending to have it all figured out. We're just being faithful to the ministry that God has given us, and sharing our message wherever we can," says band member Matt Jones. "I think people tend to relate to someone who has been broken, who has walked through pain and has asked God, 'Why am I facing this thing?', but who has also been redeemed and has found the hope and freedom in knowing that our God will never leave or forsake us. He alone will give us the strength to overcome. Our songs are written from the roots of those experiences."
Right Hand Shade follows the release of the new album by sharing the bill at SoulFest 2019 with For King and Country, Matt Maher, Ryan Tremblay and others on August 3.
Created in 2016, the band members pondered hundreds of names before selecting one based on Psalm 121.
"In this Psalm we see a picture of safety and security in the arms of our Father," says Dan Elliott. "So often we are ready to fight and win our freedom from the difficult circumstances of life, and as a result find that we are completely defenseless against all that comes against us. The name 'Right Hand Shade' was born out of a desire to see all people find their peace under the shadow of the right hand of God. We are freedom advocates strictly focused on proclaiming that Jesus desires to draw all people closer to Himself. Our prayer is that whoever finds themselves in contact with us in any way would experience a closeness with God that brings peace, safety and wholeness."
The band recorded its first studio album at the world class Halo Studio with Darren Elder and Kevin Billingslea at the helm. Elder has charted multiple music credits on Billboard as an artist, writer, and producer, and has facilitated production for Universal, ABC, The CW, Showtime, Apple, and EMI-Capitol among many others. Billingslea worked under Grammy Award-winning producer Josh Wilbur with such artists as Avenged Sevenfold, N'Sync, and Avril Lavigne for several years, and has engineered, mixed and produced albums for hundreds of top artists. 
The first single from the album, "It's Time," is receiving airplay throughout the Northeast. A music video for "It's Time" is available on YouTube.
Since the band began touring in 2016, it has shared the stage with a number of national acts, including Phil Joel of The Newsboys, and has played at multiple festivals, including SoulFest, Connect Festival, River Rock Music Festival, and before large crowds at beach venues and youth rallies. A recent partnership with Fuse Ministries of New England has further legitimized RHS's status as a standout act in the region.
For more information about Right Hand Shade, check out RightHandShade.com, like the band on Facebook and follow on Instagram and Twitter.
Media Contact:
INOV8 PR
info@inov8pr.com
615-435-9159