Singer/Songwriter Set to Perform with Kutless, Mark Schultz, Others on Holt International Benefit Tour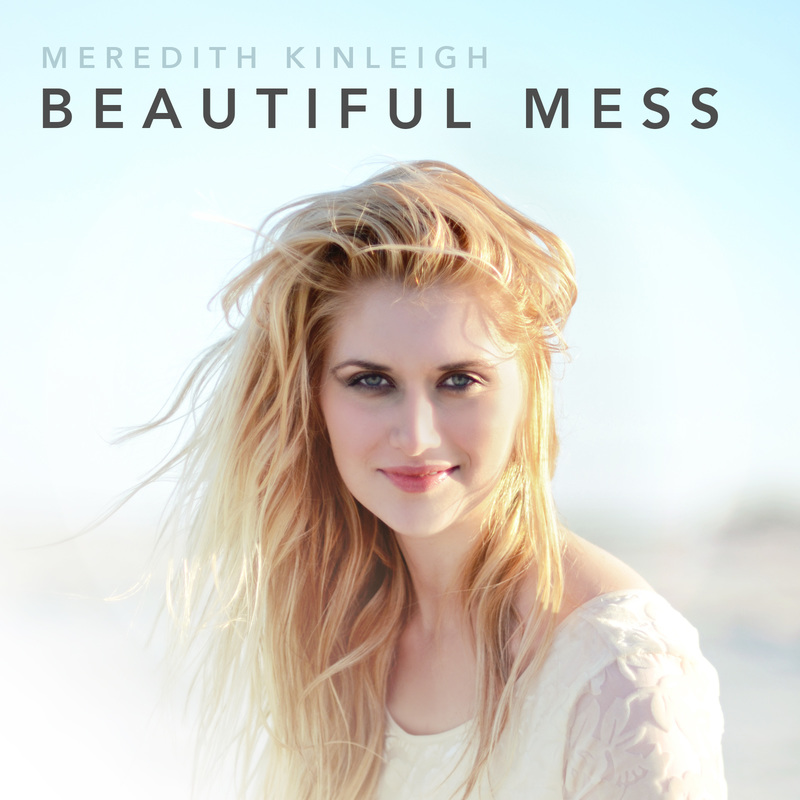 October 2, 2015 (Nashville, Tennessee) – INOV8 Music Group artist Meredith Kinleigh releases her debut EP, "Beautiful Mess," today, a collection of five songs written by the singer/songwriter.
The EP release coincides with Kinleigh's fall tour which includes performances on October 8 in Lynchburg, Virginia, November 8 in Roanoke Rapids, North Carolina and others with Mark Schultz, Kutless, Rush of Fools, David Dunn, and Natasha Owens on the Every Child Is Beautiful Tour to benefit Holt International Children's Services. For tickets, visit http://www.itickets.com/tours/1714.html.
"Sail On," the first single from the EP, was released to Christian radio and iTunes on August 1, with the song debuting at No. 1 on the CRC charts. To view the music video for "Sail On" which was produced by renowned video producer Stephen Yake, visit https://youtu.be/qSD3CcaTyPY.
In addition to "Sail On," the EP contains the songs "My Foundation," "Healing Waters," "Wait and See" and the title track, "Beautiful Mess."
"I have been so excited to share this music for many months, so I am thrilled that it is finally available," Kinleigh said.  "Beautiful Mess" is a very honest and transparent look at some of my story and how God has worked in my life.  My heart is for people to hear truth through my songs and then allow God to do the rest of the work in their hearts.  I pray my songs are a springboard for God to change hearts and lives."
Kinleigh, who has been involved with music ministry since she was young, currently leads worship each week at her father's church. Her music career has included singing the National Anthem at minor league baseball games, co-directing and acting in local theatrical productions and singing as a soloist for weddings and other events.
To learn more about Kinleigh and "Beautiful Mess," visit meredithkinleigh.com and like Kinleigh on Facebook at facebook.com/meredithkinleigh.
Label Contact:
INOV8 Music Group
e: info@inov8music.com
p: 615-435-9159
Management Contact:
Jeff McLaughlin
McLaughlin Music Group
e: mclaughlinmusicgroup@gmail.com
p: 615-530-3654