Christian Entertainer, Whose New Single 'Remarkable' Debuted at No. 1, Set for First Performance Since Kidney Transplant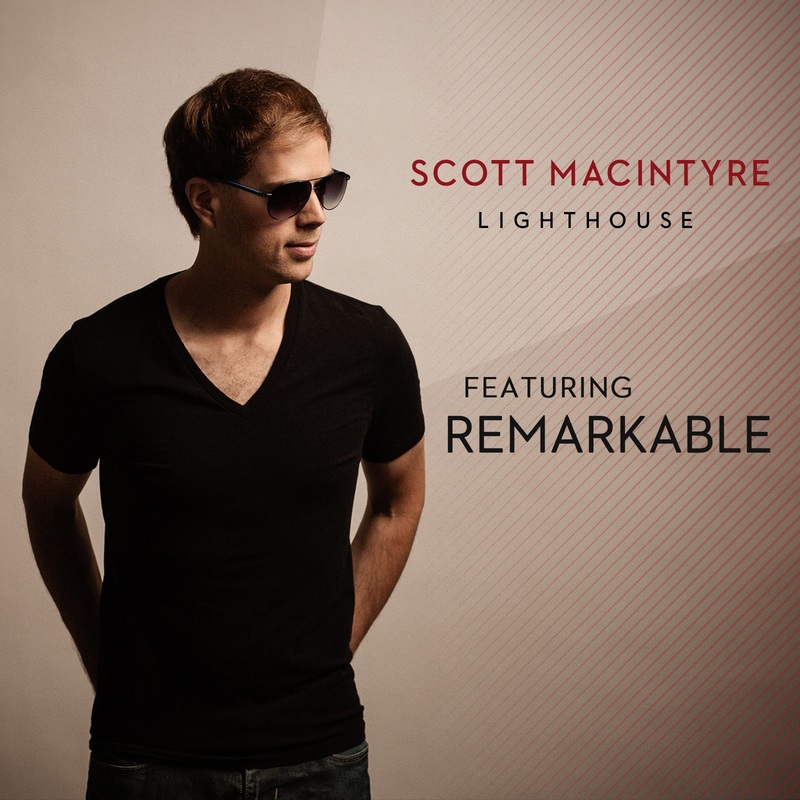 September 8, 2015 (Nashville, Tenn.) – An upcoming concert at Temple Baptist Church in Dalton, Georgia marks the return of Scott MacIntyre to the stage following the pianist/singer's second kidney transplant in June. MacIntyre will share his music and story on September 13 as part of the church's Homecoming Celebration. The entertainer is resuming touring in support of his current radio single, "Remarkable," which debuted at No. 1 on the Christian Radio Chart.
"I'm so grateful to have my health and be able to resume my music career," says MacIntyre. "The last several months have felt surreal to me, receiving the gift of life for a second time through organ donation, making a full recovery from the transplant, and being able to release the new single. I'm really looking forward to sharing my story with the congregation at Temple Baptist Church in a few days."
"Remarkable" is the second single off of MacIntyre's 11-track album Lighthouse. Produced by Grammy-nominated Matt Bronleewe, Dove-winner Kyle Lee, and MacIntyre, the album features fellow "Idol" alumni Danny Gokey and Skylar Laine as guest artists. Since its release, the project has drawn praise from many critics including Soul-Audio.com which writes, "MacIntyre has a great voice and is a solid songwriter to boot," and Christian Review which calls it a "standout release."
In September of last year, doctors told MacIntyre he had approximately six months until he would need another kidney transplant. The singer had previously had a kidney transplant in 2007, prior to auditioning for American Idol. When an anonymous kidney donor stepped forward earlier this year, MacIntyre and his wife were overwhelmed with gratitude.
"It was incredible to think that someone I didn't know and had never met would offer to be tested as a potential kidney donor for me," MacIntyre says. "We were just so thankful."
On June 4, MacIntyre underwent his second kidney transplant at Vanderbilt Medical Center, still unaware of who was saving his life. Six weeks later, he met the donor after a weekly post-op checkup.
"It meant a lot to me to be able to say thank you to my donor in person," MacIntyre remarks. "I gave her a hug and said 'you saved my life.'"
In addition to resuming his music career, MacIntyre continues to co-host the new iTunes podcast 2 Blind Men with music industry colleague Mark Dowdy. The show features inspirational guests from all disciplines and walks of life and posts a new episode the first Monday of every month. Guests have included Christian Music Hall of Fame inductee, Babbie Mason, and Muppets and Disney songwriter, Dave Kinnoin, among others.
For more information about MacIntyre visit:
Website: http://scottmacintyre.com/
Twitter: http://www.twitter.com/ScottDMacIntyre
Facebook: http://www.facebook.com/ScottMacOfficial
Contact:
Jeff McLaughlin
A-Sides Radio Promotion
e: jeff@asidesradiopromotion.com
p: 615-530-3654