'Hold On' Goes for Adds Today to Gospel Radio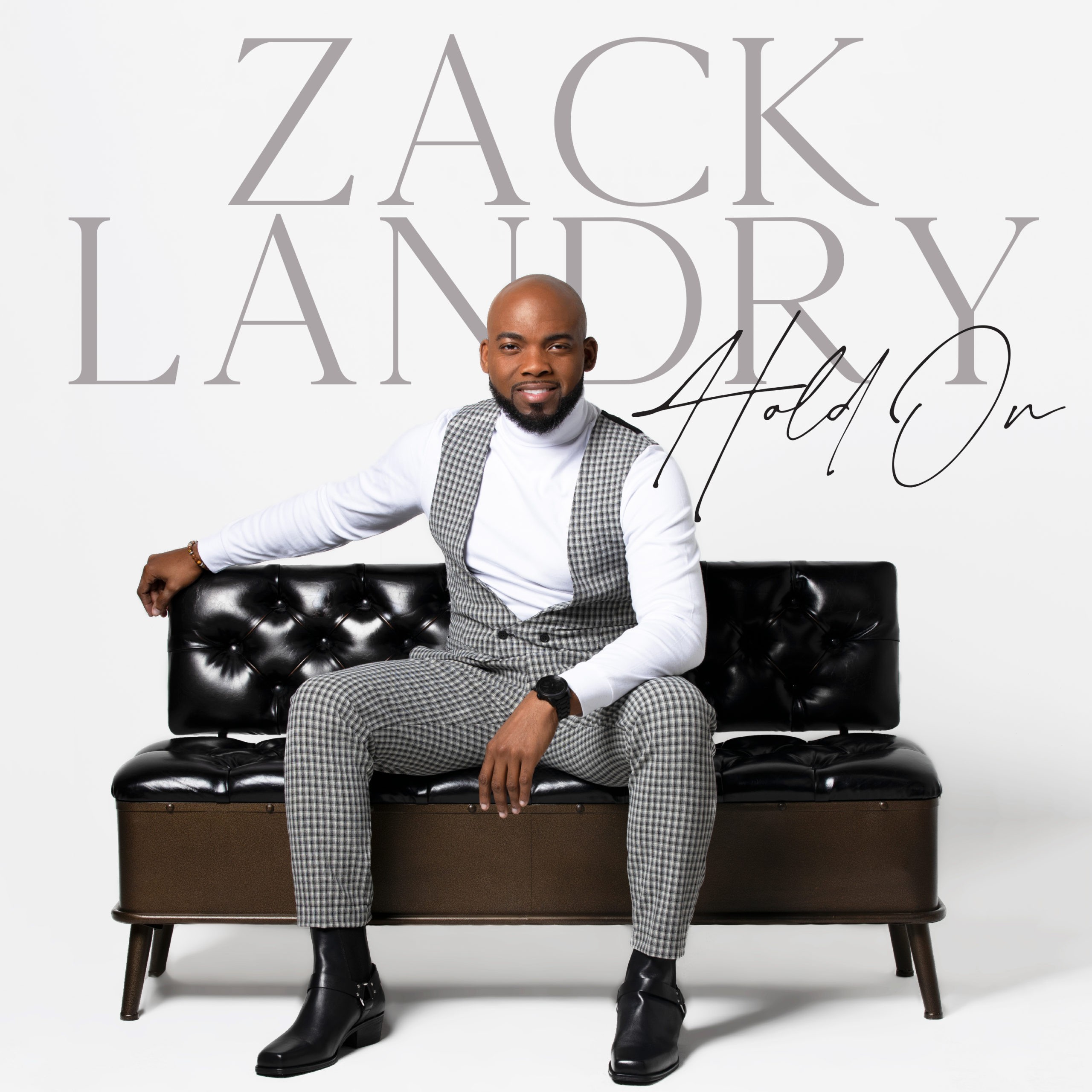 NASHVILLE, Tenn. (March 9, 2021) – Award-winning gospel artist Zack Landry is releasing a new single titled "Hold On" to gospel-formatted radio outlets today.
The song, which Landry wrote, was produced by Brandon Butler on the IndieBlue label. The song releases to digital outlets on March 12th with the video to follow on March 15th.
"My mission is to fulfill God's word through music," says Landry, who realized at a young age that he could play music by ear.
With the encouragement of family and friends, Landry began playing the organ and piano at age 15, followed by music classes to learn how to read music.
When Landry and his family were displaced by Hurricane Katrina in 2005, Landry turned to songwriting. He wrote several songs, including "Lord, We Say Thank You" and "I Realize," the latter as recognition that his purpose is to win souls for Christ through his music.
In 2008, Landry and some friends formed Phaze, a group that performed Landry's music as well as serve as the praise and worship band at their church. In 2015, Landry and Phaze recorded an album, "Come On, Praise Him." They have performed on the gospel stage at the New Orleans JazzFest, as well as at the New Orleans chapter of Gospel Music Workshop of America. Landry has performed with various artists, including the Rev. Donnie McClurkin, who encouraged Landry to "set a standard in music. Be a trendsetter, not a follower."
Landry has won numerous awards, including being named Rhythm of Gospel Best Contemporary Artist in 2015 and the NOLA Award for Best Contemporary Artist in 2016.
For more information about Landry, visit his website, IAmASound.org and follow him on Facebook, Twitter and Instagram.
Radio Contact:
Jeff McLaughlin
A-Sides Radio Promotion
jeff@asidesradiopromotion.com
p: 615-530-3654
Media Contact
INOV8 PR
info@inov8pr.com
p: 615-435-9159