Self-Titled EP, First New Music in Six Years, Available Digitally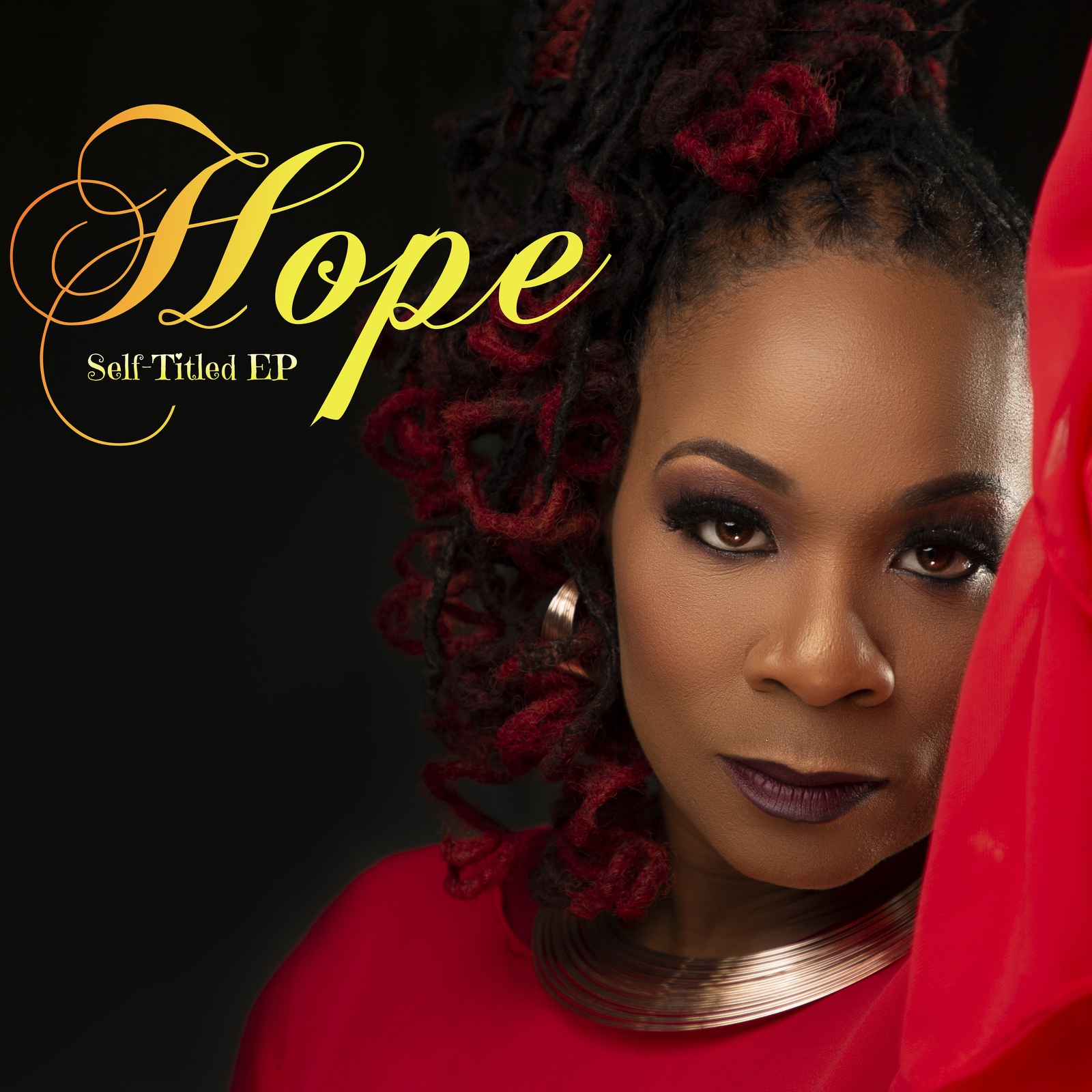 March 6, 2020 (Nashville, Tennessee) – In her first solo release in six years, internationally named spiritual soul singer Hope Sheree, formerly known as Hope Askew, is set to release a new self-titled EP today. The new project features the lead single, "He Taught Me How to Love." The music video is available on YouTube. The EP is available at all digital retailers, including iTunes, Spotify, Apple Music and Amazon.
The new EP release comes just a few weeks after Hope Sheree performed with Pharrell Williams for " Soundcheck: A Netflix film and series music showcase presented by Billboard and The Hollywood Reporter", "The Late Show with Stephen Colbert" and "The Jimmy Kimmel Show" as a member of Archbishop Ezekiel Williams – Faith World Ministries Voices of Fire Choir.
Stepping back out as a solo artist, Hope tackles the subject of infidelity in the emotionally charged single "He Taught Me How to Love."
"In my new single, my desire was to relay the relationship between the pain we feel when life is unfair and how God wishes to teach us to love through it," Hope says. "I want this song to show how God moves in our lives." "When we think things are falling apart, they are actually falling together".
With an old school sound combining elements of R&B, soul and blues, the song pays homage to one of Hope's late dear friends, Harvey Scales, who was signed to Stax Records, she says. The song was written by Hope Sheree, Alfandre Page, and Shelton Flyth and produced by Ronell Sessoms. It was recorded, mixed, and mastered at Virginia Beach Recording Arts, by owner Josh Haddad.
Hope's career spans more than two decades, in which she has recorded and released three R&B singles and three full-length gospel projects. The recording artist left the R&B world in 2000 and began recording and performing inspirational music. She has toured Europe and made multiple TV appearances, including ION Network's "The Gospel," which reaches more than 102 million households and a recent performance on The Cornerstone Network's TV show, "Real Life," which airs to 5.8 million people. She has had two Billboard singles.
She has won numerous awards for being a Community advocate and trailblazer, Song of the year, Artist of the year, and has appeared on the cover of "Gospel USA."
Hope also is an actress, blogger, content writer, motivational speaker, and now author with the release of her accompanying E-book, "He Taught Me" available on her website, ADoseofHope.org.
"I am committed to fulfilling my purpose in the Kingdom of God," says Hope. "My vision is to provide a space where the love and goodness of God is openly displayed to all who seek His love, wisdom, and knowledge. To cultivate moments where people can heal, be encouraged and ushered through this thing we call life."
To learn more about Hope, visit adoseofhope.org, like her on Facebook and follow on Instagram and Twitter.
Media Contact
INOV8 PR
info@inov8pr.com
p: 615-435-9159