Project Features "You," Worship FM Network's Most Requested Song of All Time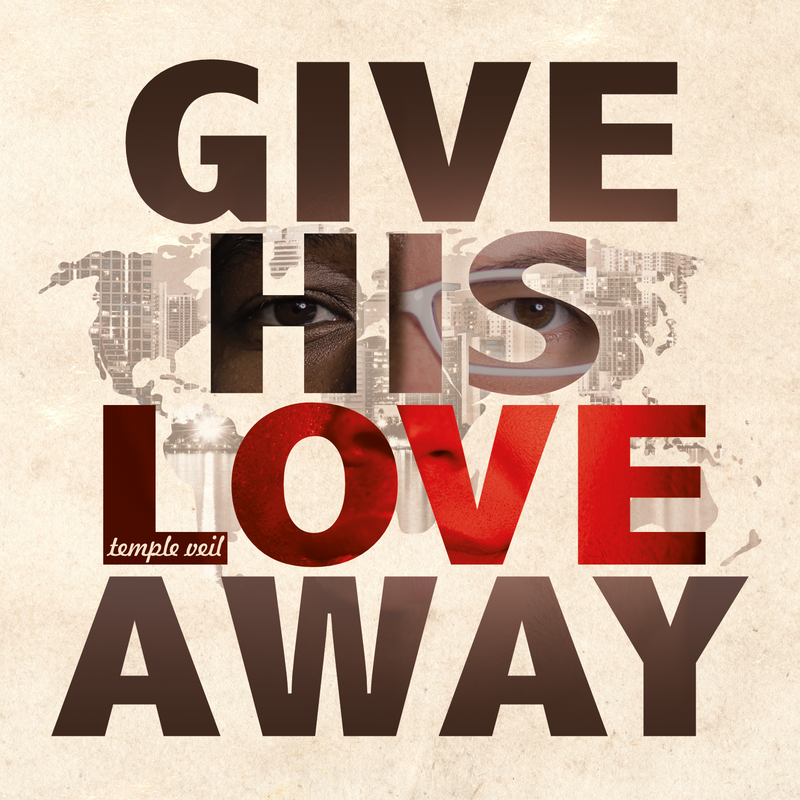 March 25, 2016 (Springdale, Ark.) – CCM international touring duo Temple Veil releases its third recording project today. The EP, titled "Give His Love Away," features the title track as well as the single "You," which garnered significant radio airplay across the United States, U.K. and Australia, becoming Worship FM Network's most requested song of all time.
The Tampa, Florida-based duo, comprised of vocalist DeRock, who also plays violin and keys, and Brysson, the band's guitarist, are set to tour in support of the new five-song EP.
"We are absolutely thrilled to finally share our new music with the world," states DeRock. "We want to thank so many of you who have joined us in this journey and have shown us endless love and support. More than anything, it is our hope that this EP will be an inspiration for us all to love each other the way that Christ has loved us. We are all in this together."
"Give His Love Away" was produced by popular Nashville producer Aaron Rice (tobyMac, Mandisa). The EP's first single, "You," was co-written by DeRock and Brysson with top songwriter Brian White (Rascal Flatts, The Swon Brothers). The video for "You" currently airs regularly on JUCE Television Network and was featured on an episode of G Rock TV.
Since forming in 2010, Temple Veil has toured across 49 U.S. states, Canada and Europe, regularly performing more than 150 dates annually. In addition to headlining their own tours, the duo has toured with Steven Curtis Chapman's Glorious Unfolding Tour and For King and Country's You Matter Tour.
"Give His Love Away" is available digitally at all digital retailers, including iTunes, Google Play, Amazon, Spotify and others. Physical EPs can be purchased at Temple Veil's official website.
For more information about Temple Veil, visit templeveil.com. Like on Facebook at Facebook.com/TempleVeil or follow on Instagram and Twitter (@templeveil).
Radio Contact:
Jeff McLaughlin
A-Sides Radio Promotion
e: jeff@asidesradiopromotion.com
p: 615-530-3654