Multi-Dove Award Winner Says 'I Will Trust in You' Inspired by John 16:33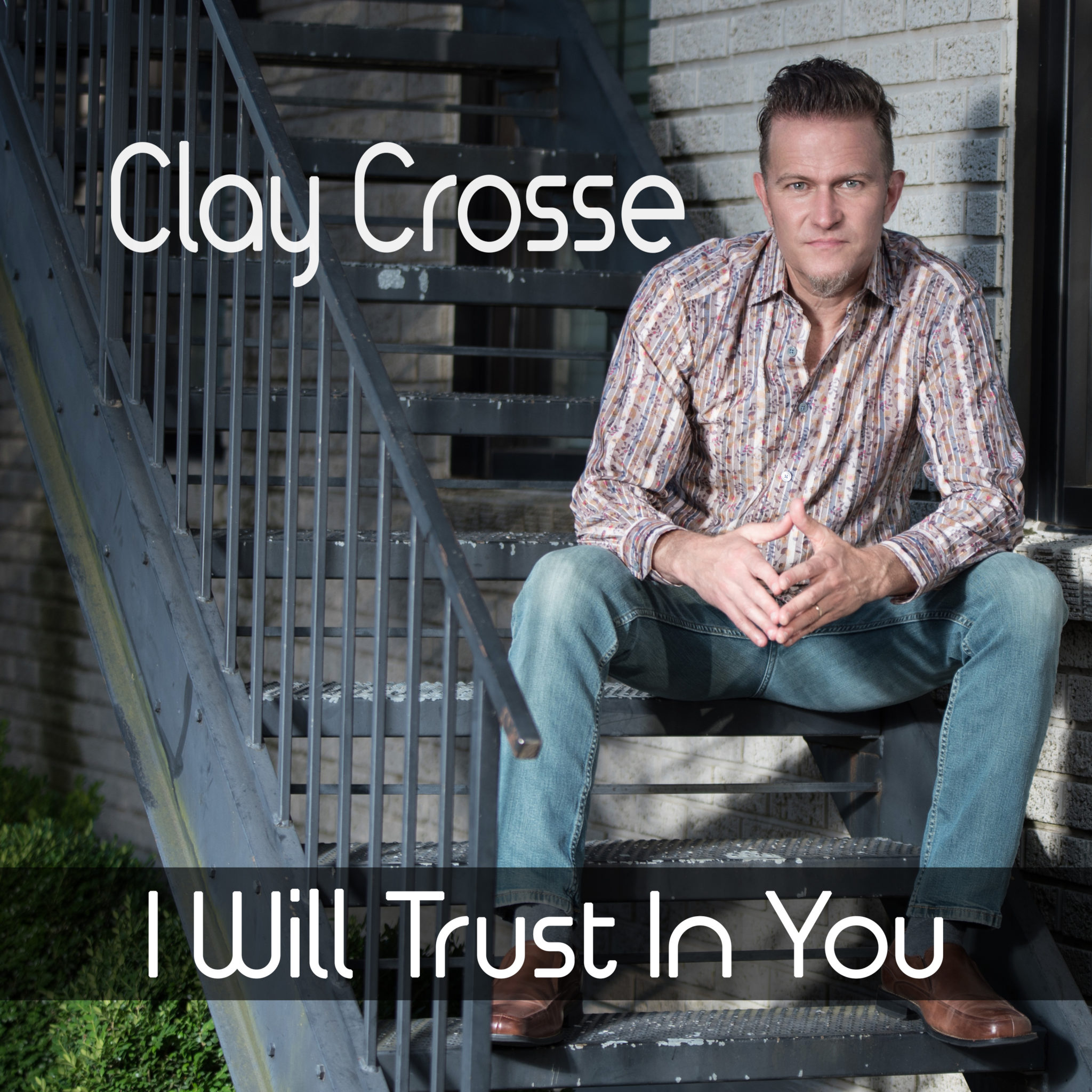 August 16, 2017 (Springdale, Arkansas) – Veteran Contemporary Christian recording artist Clay Crosse is releasing a new single to Christian radio today titled "I Will Trust in You." The song, going for adds to Christian INSPO and Christian AC-formatted stations, draws its message from John 16:33, the multi-Dove Award-winning singer/songwriter said.
"'I Will Trust in You' causes me to think of certain words: Creator, Savior, Father, Counselor, Comforter," Crosse said. "These words describe Jesus. He, in His Divinity, created and is in control of the universe and, at the same time, He cares about the challenges and details of my seemingly small life. That is amazing and a comfort, but still, at times, I struggle with doubts and fears.
"John 16:33 says 'I have told you these things so that in Me you may have peace. In this world you will have trouble. But take heart! I have overcome the world.'
"I am thankful to have a Father who wants my life covered in peace. In those moments when I need a stronger faith, I pray that He draws closer to me or that I draw closer to Him. He is always faithful to answer this prayer and the desire of my heart," Crosse said.
Crosse, a veteran Contemporary Christian music artist, has released 10 albums during his career and received four Dove Awards. The musician released his first album, "My Place is With You," in 1994, which yielded the chart-topping single "I Surrender All." That same year, Crosse was named "New Artist of the Year" by the Gospel Music Association. Nine singles, including "I Surrender All," He Walked a Mile" and "Saving the World," have been No. 1 hits for Crosse. He also collaborated with Bob Carlisle and BeBe Winans on "I Will Follow Christ," which won a Dove Award for "Inspirational Song of the Year."
In recent years, Crosse has served as worship pastor for The Love of Christ Community Church in his hometown of Memphis, Tennessee, with senior pastor, the late Dana Key (of the Christian Rock group DeGarmo and Key). He now serves as music pastor at First Baptist Church, Bentonville, Arkansas. Crosse continues to sing and lead worship at events nationwide. In addition to his music career, Crosse and his wife, Renee, lead their ministry, HolyHomes, and speak at marriage events nationwide. Clay and Renee Crosse, married since 1990, have four children.
"I Will Trust in You" is a single from a forthcoming EP to be released by INOV8 Music Group.
For more information about Crosse, visit claycrosse.com, like Crosse on Facebook or follow him on Instagram and Twitter.
Label Contact:
INOV8 Music Group
info@inov8music.com
Booking Contact:
Driven Booking Agency
ChristianArtistBooking@gmail.com
Radio Contact:
Jeff McLaughlin
A-Sides Radio Promotion
jeff@asidesradiopromotion.com
p: 615-530-3654