'Love Came Down' Goes for Adds to Radio Today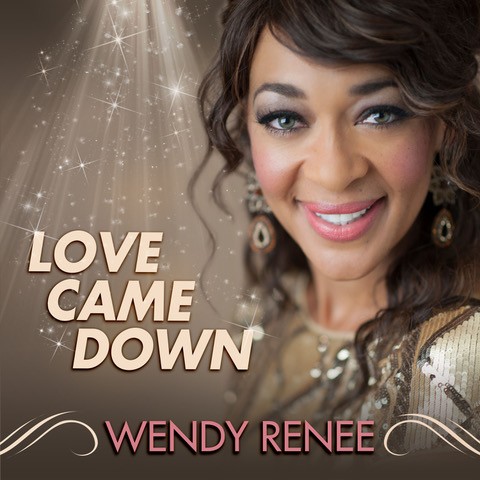 NASHVILLE, Tenn. (October 8, 2020) – Entertainer Wendy Renee is set to release her first original project when "Love Came Down" goes for adds to Christian AC-formatted radio outlets today. A video of "Love Came Down" is available at YouTube.
"I wrote 'Love Came Down' during a painful time in my life, a time when I was devastated," Wendy Renee says. "I realized, however, that I was dangerously close to getting stuck in my anger and resentments if I didn't trust the Lord to get me through this horribly painful loss. During the time, the Lord gently reminded me that this was what He came down from Heaven to do, to give me eternal life and love me, lead me and give me the courage to get up and keep moving forward.
"There was nothing that He and I couldn't handle together," she says. "He was in control and if a door was shut, He would provide another and better way! AMEN!!"
The song, which Wendy Renee co-wrote with Anton P. Gombac, was produced by Ron Rawls for the album of the same name that was released earlier this year.
A Minneapolis native, Wendy Renee has been singing all of her life, having her first solo performance at age 7. She has fronted numerous bands and is a studio session singer, songwriter, piano player, actress and model. She also has performed in many theatrical productions, including performing at the world-renowned Guthrie Theater. She was a worship leader at a prominent church in Minneapolis.
She has written a one-woman tribute show, titled "At Last," which pays homage to the legendary singers who have influenced her, including Diana Ross, Gladys Knight, Aretha Franklin and Etta James.
Wendy Renee currently lives in southwest Florida, where she performs at country clubs, churches, restaurants, and corporate and private events. She also leads worship at "The Springs," an outdoor church in Bonita Springs, Florida.
For more information about Wendy Renee, check out WendyReneeMusic.com and follow her on Facebook, Twitter and Instagram.
Radio Contact:
Jeff McLaughlin
A-Sides Radio Promotion
jeff@asidesradiopromotion.com
p: 615-530-3654
Media Contact
INOV8 PR
info@inov8pr.com
p: 615-435-9159