'Beautiful Mess,' Title Track From Debut CD, Goes for Adds Today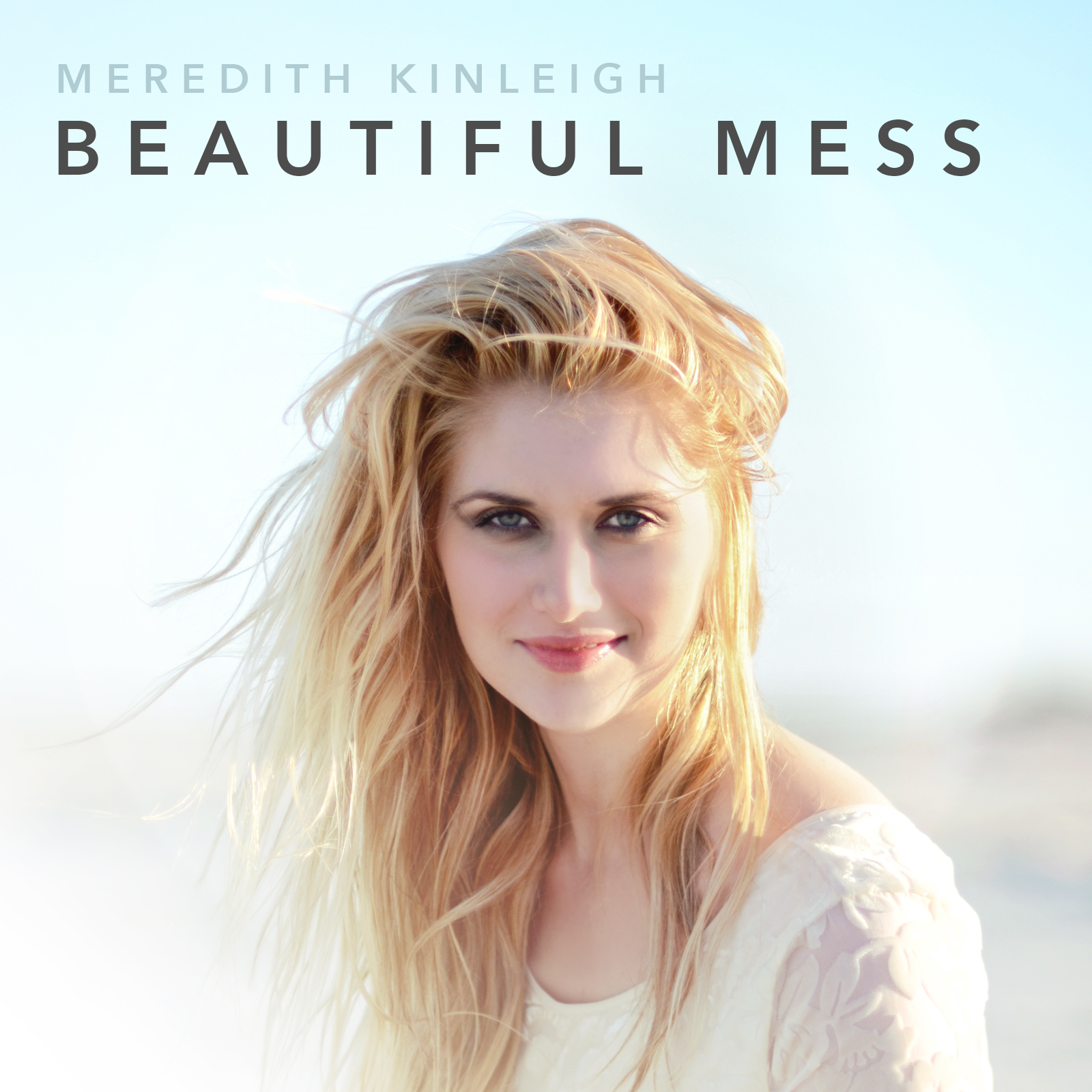 May 2, 2016 (Springdale, Ark.) – INOV8 Music Group artist Meredith Kinleigh, who recently toured with Grammy Award-winning vocalist Jason Crabb and platinum-selling band Kutless, is releasing a new single to Christian radio today. The song, "Beautiful Mess," is the second single from Kinleigh's debut EP of the same name, which was released in October 2015. With early station adds of more than 1,400 radio outlets, "Beautiful Mess" will be serviced to INSPO/Soft AC and AC-formatted radio stations.
"I'm so pumped for the release of 'Beautiful Mess' this spring," Kinleigh said. "I remember when the idea of the song popped into my head one morning as I was driving down the road, thanking God for loving me and seeing me as beautiful regardless of my messiness. It's a fun, 'riding down the road with your hair blowing in the wind' kind of song that I pray is an encouragement to my listeners."
"Beautiful Mess," produced by Sean Hill at Uphill Recording Studios," follows the success of "Sail On," the first single released from Kinleigh's EP. "Sail On" aired on more than 1,500 radio outlets worldwide and was the No. 2 song of 2015 on the Christian Radio Chart (CRC).
Kinleigh has spent the past six months touring in support of her EP. In October 2015, Kinleigh performed a duet with Dove Award winning vocalist Mark Schultz at two of the chapel services at The Chapel, Green Campus in Uniontown, Ohio.
This past February and March, Kinleigh toured throughout the Southeast and South with Crabb and singer Natasha Owens. She followed up those dates with a 17-date North American tour with Kutless, Christian rock band 7eventh Time Down and Owens.
Kinleigh, who has been involved with music ministry since she was young, currently leads worship each week at her father's church. Her music career has included singing the National Anthem at minor league baseball games, co-directing and acting in local theatrical productions and singing as a soloist for weddings and other events. Kinleigh signed with McLaughlin Music Group for development and management in May 2014 and signed her record deal with INOV8 Music Group in July 2015.
To learn more about Kinleigh and "Beautiful Mess," visit meredithkinleigh.com and like Kinleigh on Facebook at facebook.com/meredithkinleigh. To purchase the "Beautiful Mess" EP, go to http://itunes.apple.com/album/id1040521994?ls=1&app=itunes.
Radio Contact:
Jeff McLaughlin
A-Sides Radio Promotion
e: jeff@asidesradiopromotion.com
p: 615-530-3654
Label Contact:
INOV8 Music Group
e: info@inov8music.com
p: 615-435-9159
Management Contact:
McLaughlin Music Group
e: mclaughlinmusicgroup@gmail.com
p: 615-530-3654