Pastor and Musician's New Single Drops at Christian Radio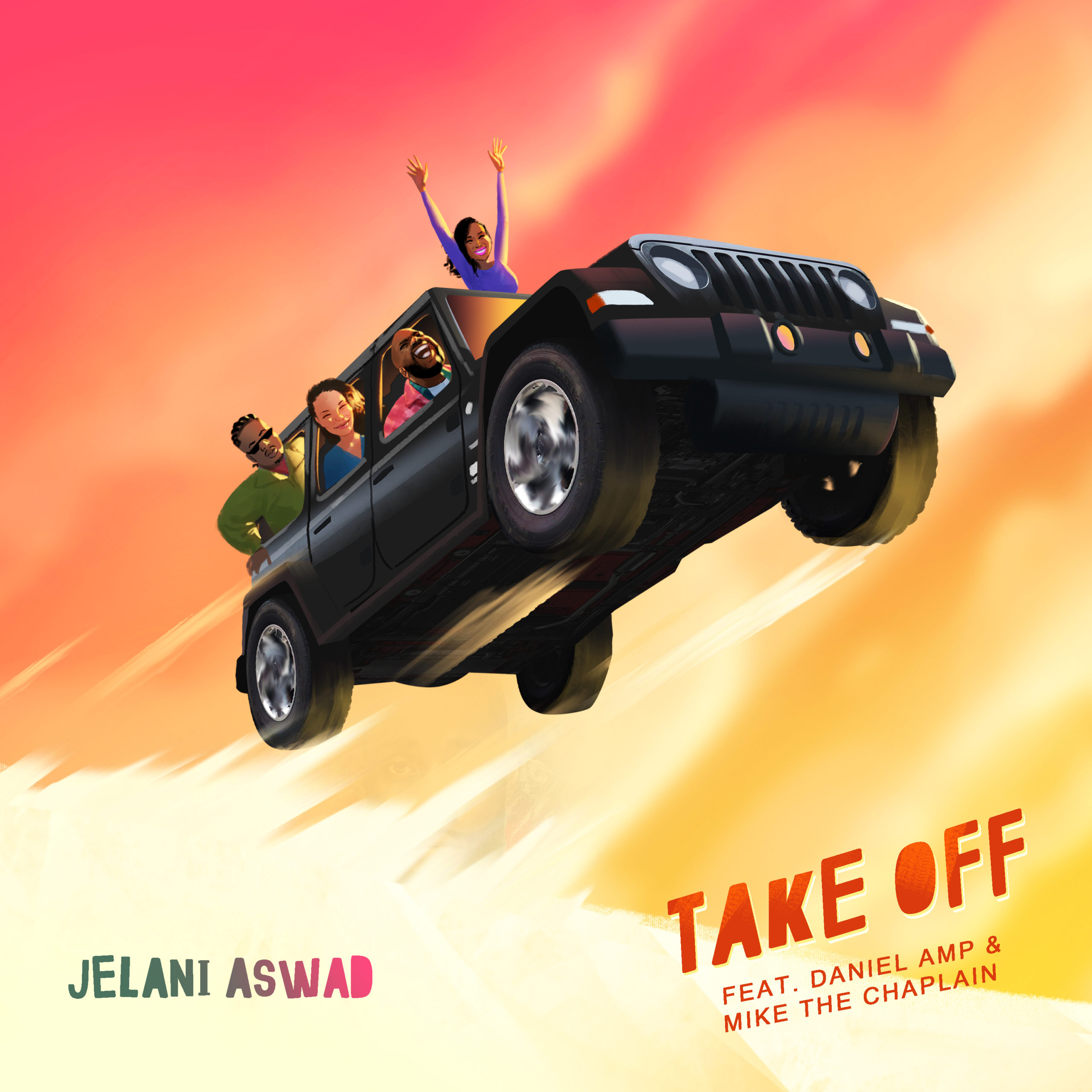 NASHVILLE, Tenn. (July 26, 2022) – Pastor and musician Jelani Aswad is set to release "Take Off (featuring Daniel Amp and Mike the Chaplain)" to Christian radio today as the single goes for adds to Christian Hot AC/CHR and Christian Rhythmic-formatted radio outlets.
The new song, Aswad shares, is a tribute to his 10-year marriage.
"Godly marriages still work," says Aswad. "My wife and I have been through it all from having a honeymoon baby, to both being in college the first five years of our marriage to moving halfway across the country to pursue a call to ministry. This ode to my wife sums up in the most tasteful of ways how to celebrate love and healthy relationships."
The message has been inspired by 1 Peter 5:6: "Humble [ourselves,] therefore, under God's mighty hand, that he may lift [us] up in due time."
"We have been lifted up so high in love in Christ that it feels like we could take off to outer space," Aswad enthuses. "This song is a summer hit for jeep top-down, a summer cruise, or a backyard barbecue. Oh my gosh, we 'bout to 'Take OFF' feels exactly like the title."
Aswad, a native of the Bronx who grew up in Spring Valley, N.Y., learned singing and performing in church. As he grew up in the city and suburbs, the stories of his neighborhood intrigued him, leading to a deep desire to catalog these experiences through music and poetry.
"My music is for all the nations," Aswad shares. "And the message is that Jesus is the hope of the world and you can find peace in Him.
"The gospel of Jesus Christ transformed my life," Aswad says, "but I feel the untold stories, the deep groaning and the heartfelt lamentations of the community I was raised in could bring transformation to a world so desperately seeking peace in temporary places."
Aswad wrote the new single with Daniel Patterson; THAIBEATS produced the song.
Aswad has been managed by McLaughlin Music Group since June 2022.
Learn more about Aswad at JelaniAswad.com and follow on Facebook, Twitter and Instagram.