Nashville Christian Songwriters Founder's New Music Out at Christian Radio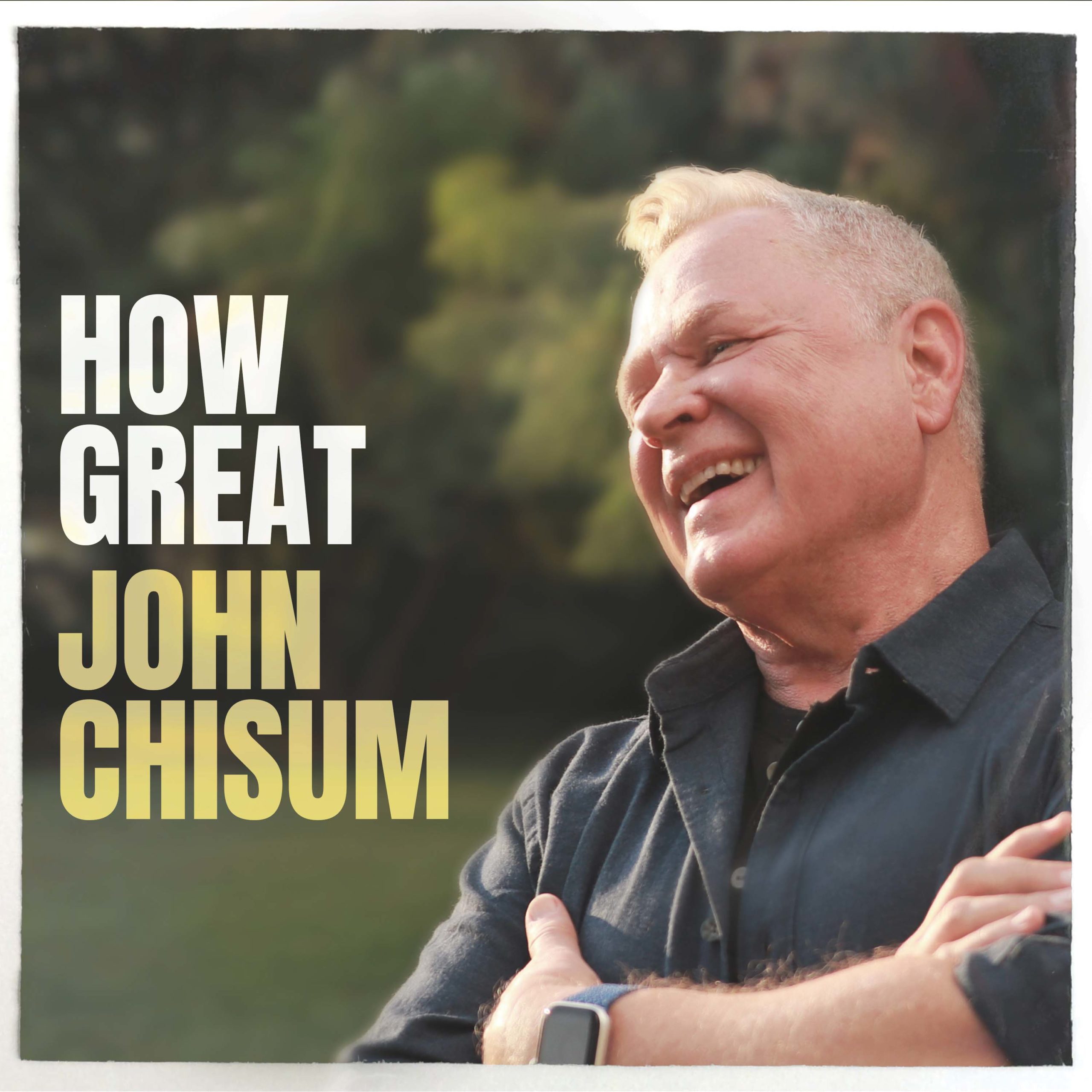 NASHVILLE, Tenn. (April 19, 2022) – John Chisum, internationally-known worship leader, veteran songwriter and artist, as well as founder and president of Nashville Christian Songwriters, is releasing new music to radio today. "How Great," from the album of the same name, goes for adds to Christian AC-formatted radio outlets.
Co-written by Chisum and Tamera Perry, Chris Springer served as producer on "How Great." The single was released for purchase and streaming across all digital retailers in late 2021.
Chisum, who has been making music professionally for more than 30 years, published more than 400 songs to-date and spent many years as a music business executive, has entered a new season, one in which he is re-engaging with his own ministry and music.
In addition to writing and releasing new music, Chisum is starting to tour. An upcoming show at the popular Franklin Theatre in Franklin, Tennessee, is scheduled for October 16. Billed as "An Evening with John Chisum & Friends," proceeds from the event will support Hands Across the Sea, a children's literacy organization that provides new books and other resources to more than 850 schools and communities in the Eastern Caribbean.
Chisum has also launched his self-empowerment website at johnchisum.com, with a new podcast, "All the Best with John Chisum," available on all streaming outlets, including Apple Podcasts, Spotify, YouTube and more.
"The show," Chisum says about his podcast, "is designed to help listeners live a more creative and fulfilling life by exploring faith, spirituality, self help, motivation and wellness."
Chisum has been a mentor and guide for the music industry for many years and, in 2015, formed Nashville Christian Songwriters (NCS), a coaching and resource company dedicated to empowering Christian songwriters worldwide.
"I founded NCS on the biblical mandate of Matthew 28:16-20 to "go into all the world to make disciples," Chisum shares. "NCS seeks to spread the Good News of Jesus Christ 'one great song at a time' by equipping its members and anyone interested to write at their best and to freely and effectively communicate the love of Jesus in their own language and context."
To learn more about Chisum and Nashville Christian Songwriters, visit NashvilleChristianSongwriters.com and JohnChisum.com. Follow Chisum on Facebook, Twitter, Instagram and YouTube.