'Always Only Jesus' Available Today from Baptist Megachurch Musicians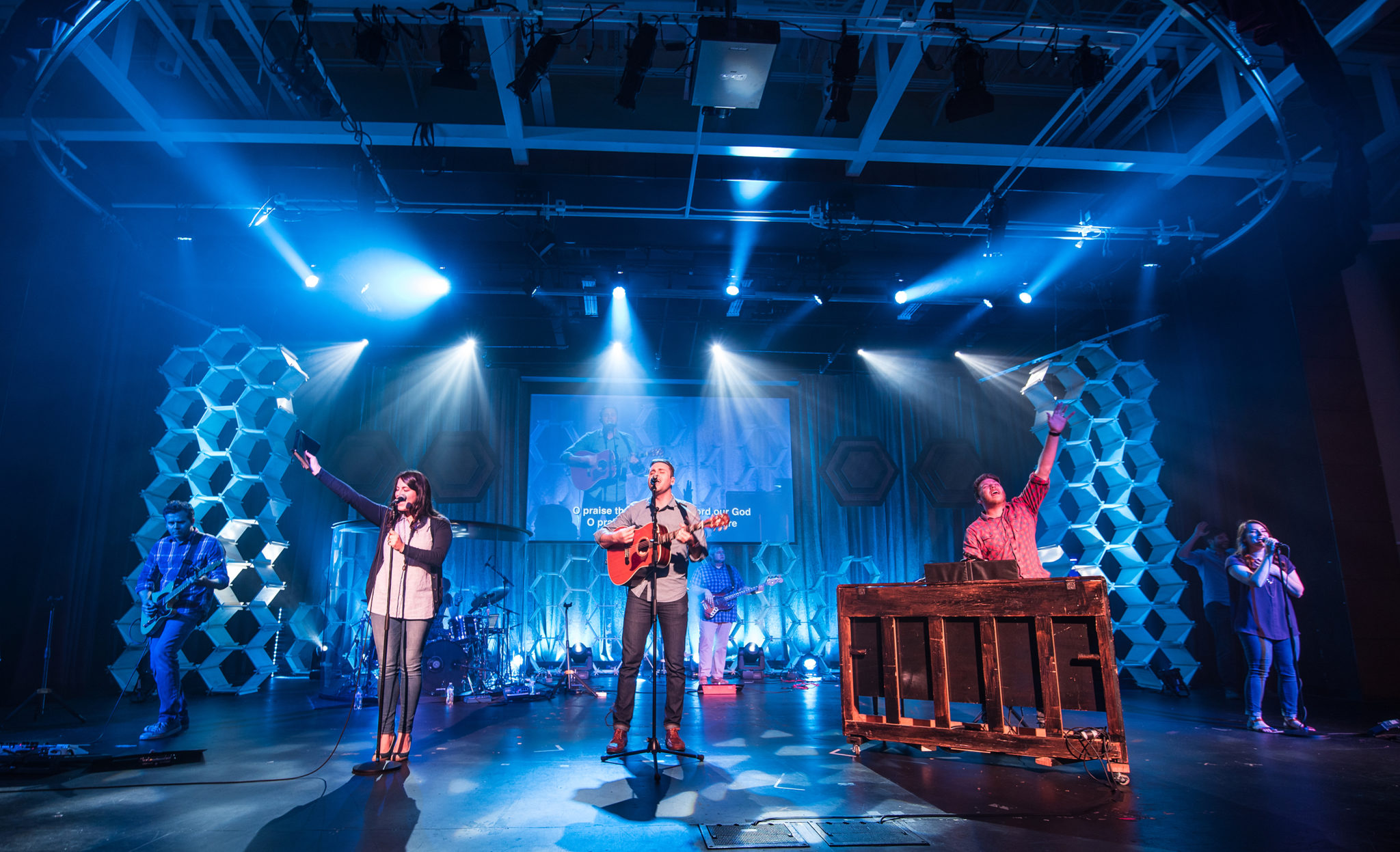 September 22, 2017 (Springdale, Ark.) – "Always Only Jesus," the first collection of original music by Atlanta, Georgia,-based Johnson Ferry Worship, is available today at iTunes, Amazon Music, Spotify and other digital retailers, as well as at jfworship.com.
"We are excited that 'Always Only Jesus' is finally released," said Bobby Smith, who served as producer and a co-writer of the music. "This album is filled with songs meant for the Church to sing. There are songs of joy and songs of sorrow on the record, music that we think expresses the full life a believer encounters. That anchor that holds is our hope in Christ. Truly, may it always only be Jesus."
The new album features 12 original songs, including "The Cross Still Stands," which is currently playing at Christian INSPO/Soft AC and Christian AC-formatted radio stations. A lyric video of the single, which was written by Spencer Roth, Jordan Watts and Smith, is available at YouTube.
Johnson Ferry Worship is a collective of musicians from Johnson Ferry Baptist Church, a church with approximately 8,000 members in the Metro Atlanta area.
"Johnson Ferry Worship exists to see a culture of worship swell in our congregation. We are church musicians who love our local church," Smith said. "We desire gospel clarity as we put music before our people because we believe good theology leads to great doxology.
"Songwriting began simply with a handful of writers which eventually led to full retreats and multiple collaborations," he said. "Even as our efforts have led to some unique partnerships and opportunities worldwide, we are still a local church collective of worshippers whose songs might extend beyond our walls and resonate with believers anywhere."
The new album features a number of talents. In addition to Smith, Roth and Watts serving as songwriters, other writers include Kathryn Younker, Bennett Wilson and Anders Henson.
Other vocalists include James Harris, Keala Johnson, Heather Taylor, Kelley Smith, Sherilyn Franklin, Sarah Cottingham.
Numerous musicians played on "Always Only Jesus," including David Bailey, Loyd Rieves, Sean Hill, Rhett Shull, Jordan Stevenson, Doug Sawyer, Brian Hudson, Daniel Cho, Kevin Terry, Jon Matteson, Christopher Pendegraft, and Daniel Carson, who currently plays with Chris Tomlin.
Johnson Ferry Worship has been featured at numerous events, including leading worship at the Southern Baptist Convention, Move Conference and National Preaching Conference. The group's music also is featured on iDisciple with its tracks being sent to more than 4 million people.
For more information about Johnson Ferry Worship, visit jfworship.com, like on Facebook and follow on Twitter and Instagram.
Radio Contact:
Jeff McLaughlin
A-Sides Radio Promotion
jeff@asidesradiopromotion.com
p: 615-530-3654