Legendary Rapper Emerges from Retirement with New Music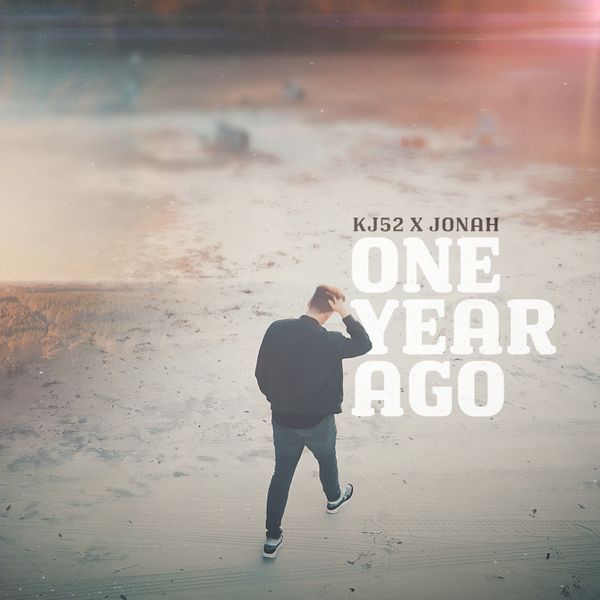 February 9, 2021 (Nashville, Tennessee) – One year following the announcement of the retirement of KJ-52, the multiple Dove Award-winning rapper announces the release of a debut single from an album of new material.
"One Year Ago," a new single featuring Whosoever South, is being released to radio today. The single, from the legendary entertainer's upcoming musical project of the same name, is being serviced to Christian Hip Hop/Rhythmic, and CHR/Hot AC radio outlets.
"One Year Ago," written by Jonah Sorrentino (aka KJ-52), Chandler Sherrill, Asaf Fulks and Rowdy Eunice, was produced by Asaf Fulks and Poetics for 52 Recordings. A video for "A Year Ago" is available on YouTube.
In January 2020, KJ-52 took an associate pastor position at Christian Life Fellowship in Cape Coral, Fla., officially retiring KJ-52's 20-year music ministry career, citing burn out and feeling uninspired to write new music.
"Three months into my new position, the quarantine hit and I watched the entire world change while fear and unrest had me staring at a world turned upside down," KJ-52 says about the spring of 2020.
The music industry was among those hardest hit, with live music venues, including churches, shutting their doors, leaving working musicians out of work. To-date, most musicians have not returned to pre-pandemic work schedules.
KJ-52 says his new church position saved him from the fate of most of his peers.
"It was like my career had been on a highway and I took the exit ramp before the inevitable was about to happen," he says.
Living in a new reality, like the rest of the world, KJ-52 did what he always did.
"I wrote about it," he says, crediting God with giving him new vision and fresh inspiration.
"For me music is therapy, hope and expression," says KJ-52. "I can never downplay the power of my God and the power of a song.
"I hope these new tracks speak to you, inspire you and give you hope as we walk through this crazy world. Thank you for sticking with me for this long. The journey is never over is it?"
The new collection of music was funded by a Kickstarter campaign. For more information, visit kj52.com.
KJ-52, who is based in Cape Coral, is a Guinness world record holder in freestyling and has garnered six Dove Award wins to-date, including taking home honors for song of the year for "Do Yo Thang" and "Never Look Away" and multiple album of the year wins for "Five-Two Television," "KJ-52 Remixed," and "It's Pronounced Five Two."
To learn more about KJ-52, visit kj52.com, like KJ-52 on Facebook and follow him on Twitter and Instagram.
Radio Contact:
Jeff McLaughlin
A-Sides Radio Promotion
jeff@asidesradiopromotion.com
p: 615-530-3654
Media Contact
INOV8 PR
info@inov8pr.com
p: 615-435-9159