New Single Goes For Adds to Christian Radio Today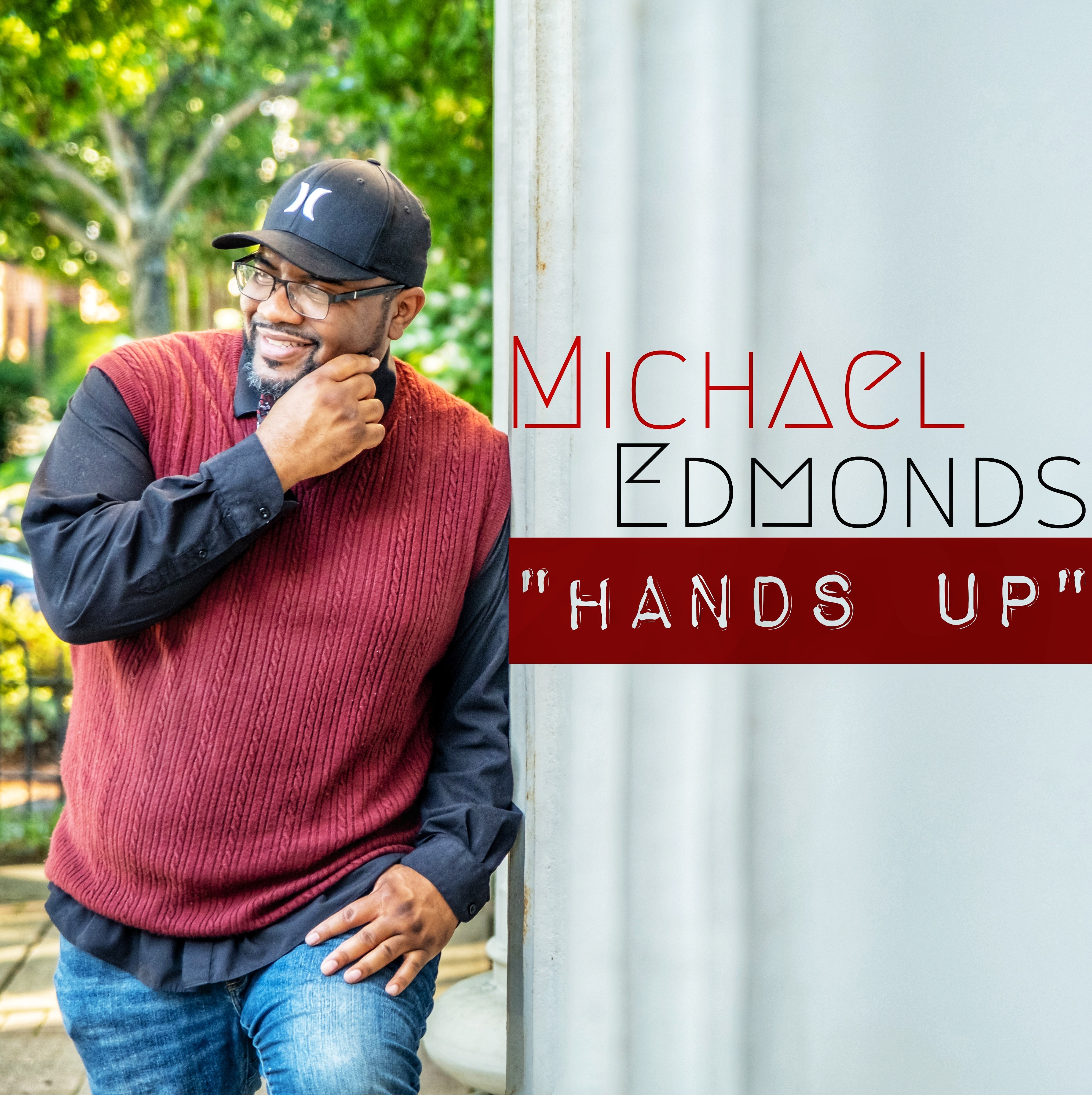 NASHVILLE, Tenn. (August 9, 2022) – Nashville-based singer/songwriter and recording artist Michael Edmonds is releasing a new single, "Hands Up," to Christian AC, Christian Hot AC/CHR, and gospel-formatted radio outlets today. The song is available exclusively at A-Sides Radio Promotion.
"Hands Up" follows two previously successful singles from Edmonds: "Worship in Me," which debuted at No. 1 at CRC Weekly, and "Heal the Land," which hit No. 2 at CRC Weekly.
Edmonds wrote and produced the new single. The official music video for "Hands Up" is available on YouTube.
Edmonds, who has been in music ministry for more than 20 years, has a focused vision for his calling: draw the lost to a forgiving God by exalting the name of Jesus and be a reflection of His love and compassion.
"I desire to be a light to a dying world and an encouragement to the broken hearted," Edmonds says.
A native of Queens, New York, Edmonds overcame a challenging childhood, including being raised by parents who were addicted to drugs and his mother dying of AIDS when she was only 28.
Edmonds signed his first record deal when he was 16 with a label in New York. On the path to a successful career in secular music, Edmonds felt the call of God to sing for the Lord and he has never looked back as he pursues what God has called him to do.
Since beginning his career and ministry as a gospel artist, Edmonds has performed on the stage of the legendary Apollo Theater, appeared on numerous local and national TV and radio shows, won multiple national music awards and released a Top 5 single, "Overcome the World."
Edmonds, who lives in Nashville, Tennessee, with his wife, Krissy and daughter, Heavenly, serves on the worship team at Zeal Church.
For more information about Edmonds, visit michaeledmondsmusic.com, like Edmonds on Facebook or follow him on Instagram and Twitter.