Video Accompanies Singer's No. 1 Song 'Faithful to the End'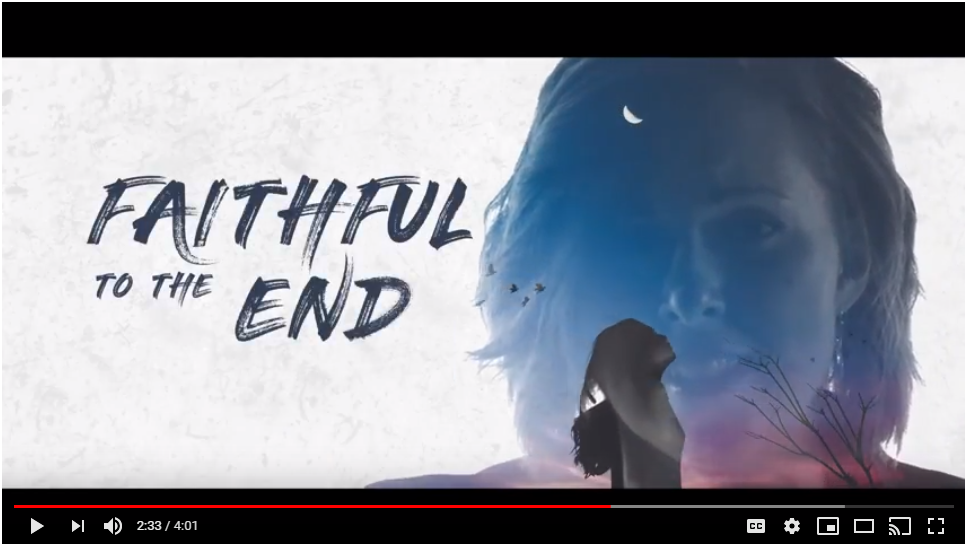 October 4, 2018 (Springdale, Arkansas) – The video for INOV8 Music Group recording artist Leslie Woods' current chart-topping single, "Faithful to the End" is set to release today. "Faithful to the End," Woods' first new music in three years, debuted at No. 1 on Christian Radio Chart with 734 radio outlets worldwide and claimed the top spot on the CRC monthly chart for August and CRC quarterly chart for the 3rd Quarter of 2018. View the video here.
The song was written by the dynamic songwriting team of Drew Ley, Sean Hill of Uphill Studios, and Ashley Fruhling.
Ley, who was selected Songwriter of the Year at the 13th annual ChristianSongwriting.com competition, has written with numerous notable songwriters, including Micah Tyler, Jennie Riddle, Dustin Smith, Krissy Nordhoff and Matt Armstrong. Among his accomplishments, Ley penned an instrumental piano piece that played regularly on The Weather Channel.
Woods, who first expressed her desire to be a Christian singer at the age of 3, has been compared to the likes of Kari Jobe, Natalie Grant and the music of Hillsong United. A self-professed "extroverted overcomer," Woods was diagnosed at 14 with epilepsy. Though living with the disease often left the teenager feeling ostracized, the vocalist came to embrace the words of Eleanor Roosevelt, "No one can make you feel inferior without your permission."
Woods's first project, "Just Me," included a bonus DVD and featured the No. 1 song, "Fall Down." "Fall Down," which played on more than 250 radio outlets, topped the CRC Weekly, CRC Monthly and CRC Quarterly charts. A YouTube video for Woods's song "Clueless," also from "Just Me," features the singer roller skating at a rink and has garnered approximately 38,000 views.
Woods followed "Just Me" with a six-song EP titled "Resound," which included worship songs such as "It is Well," "To God Alone" and "At The Name."
To learn more about Woods, visit LeslieWoodsMusic.com, like Woods on Facebook and follow her on Instagram and Twitter. View the video for "Faith to the End here.
Radio Contact:
A-Sides Radio Promotion
stations@asidesradiopromotion.com
Management Contact:
McLaughlin Music Group
mclaughlinmusicgroup@gmail.com
Label Contact:
INOV8 Music Group
info@inov8music.com
Media Contact:
INOV8 PR
info@inov8pr.com