Video for the Single "Jericho" Debuts across Social Media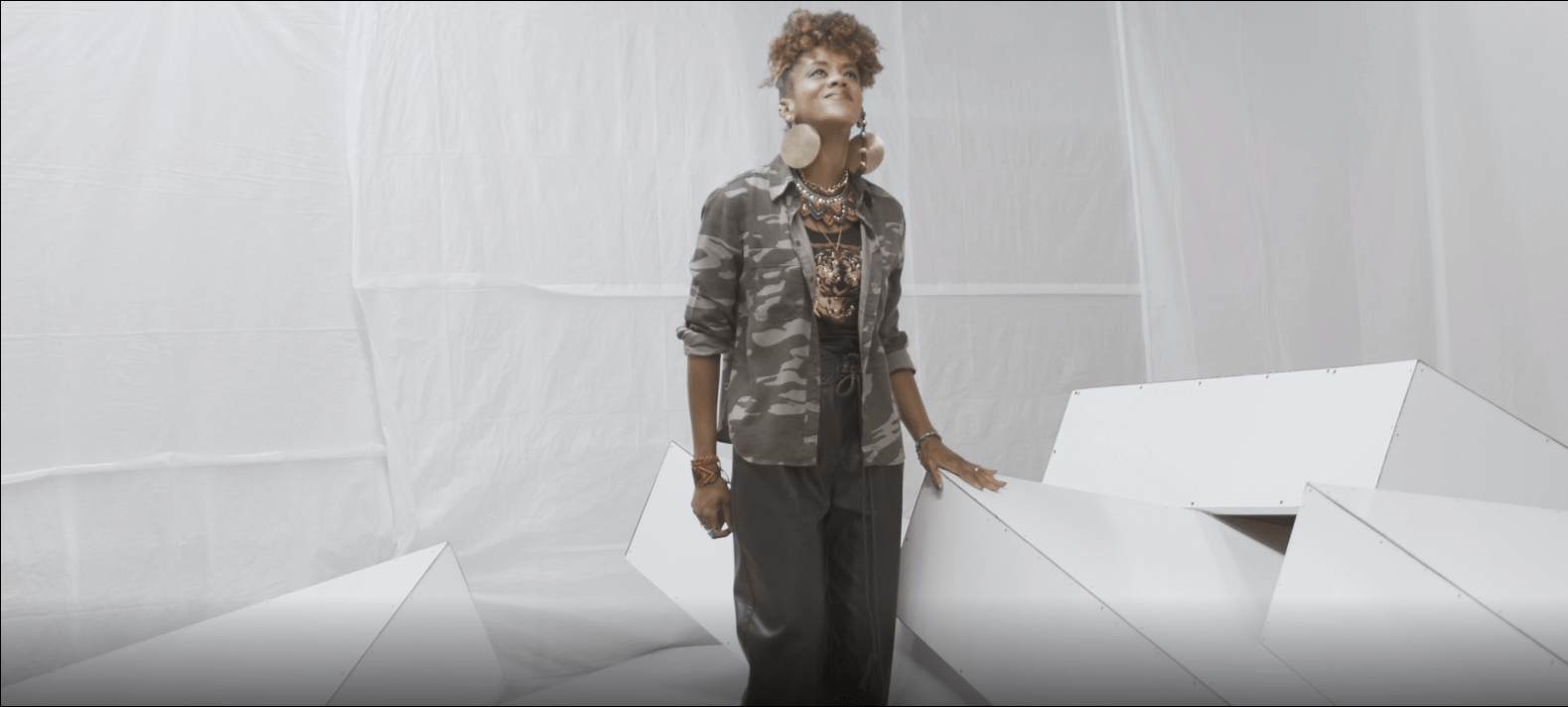 November 13, 2019 (Springdale, Arkansas) – An emotional new video from Christian rap artist G.L.O for the single "Jericho" debuts today on YouTube and Facebook. The song is from "Reborn," the current album release from G.L.O, which stands for God's Love Only.
"'Jericho' is a song that reflects Joshua 6:1-21, which is a reminder as Christ Followers that spiritual warfare is real and can be tough!," says G.L.O.
"Throughout the song, I share my own personal fears and struggles that I've allowed the enemy to build in my heart. However, the Holy Spirit reminds me that God is Infinite and He is forever with me. Yes, spiritual warfare is real, but we can be encouraged in knowing that, just like in the days of Joshua, we have to persevere and trust in God that the walls will soon come crashing down."
G.L.O is building a reputation for releasing powerful, edgy videos. In the video for "Jericho," the Christian rapper is surrounded by walls, while she battles her own thoughts. What she doesn't realize is that God has sent an angel to aid in the battle.
"Little by little, the walls begin to fall," G.L.O says. "Not by my own strength, but as I continue to trust in God, I'm able to stand in victory on the very thing that had me bound."
"Jericho," written by Kim Denise Ruiz, who goes by the stage name of G.L.O, and produced by Alex "Ace One" Espinoza, is part of an 11-song collection available on iTunes, Google Play, Amazon, Apple Music, Spotify and all other digital stores and music streaming services.
"Reborn," the title track and first single from the album, debuted at No. 1 on CRC Weekly and No. 2 on CRC Monthly. The song ranked No. 7 on the CRC Quarterly chart for the third quarter of 2019.
"'Reborn' is an album of uncompromised, Scriptural-based lyrics alongside R&B, rock and hip hop melodies," G.L.O says. "My mission with this project is to reach the lost, encourage the saints and to prepare others for battle, which is why I grace the cover of my album wearing warrior attire."
Music has been important to G.L.O since she was young. When she received Jesus Christ as her Savior in 1998, she asked God to reveal her purpose. As she began writing songs, the songwriter noticed that none of her songs glorified God.
"That all changed one fateful day," G.L.O says, "when God had a Word for me in Bible Study: 'You can't have one foot in the world and one foot out.' After receiving that message, it was the breakthrough I needed. I haven't looked back."
With a ministry that knows no boundaries and one that reaches the young and the old, G.L.O's prayer is that her music can break down the misconception that rap is only of the world.
G.L.O has appeared on local TBN networks as well as UK London International TBN. She has performed onstage at the Gospel Superfest where she shared the platform with artists such as Deitrick Haddon, Lecrae, Dorinda Clark-Cole, and others. She has enjoyed radio airplay from U.S. and international radio outlets.
In June 2019, G.L.O signed with McLaughlin Music Group for management.
For more information about G.L.O, check out GloGodsLoveOnly.com and follow her on Facebook and Twitter.
Radio Contact:
Jeff McLaughlin
A-Sides Radio Promotion
jeff@asidesradiopromotion.com
p: 615-530-3654
Media Contact
INOV8 PR
info@inov8pr.com
p: 615-435-9159
Management Contact:
McLaughlin Music Group
mclaughlinmusicgroup@gmail.com
p: 615-530-3654