Christian Rapper's Powerful Song Goes for Adds at Christian Radio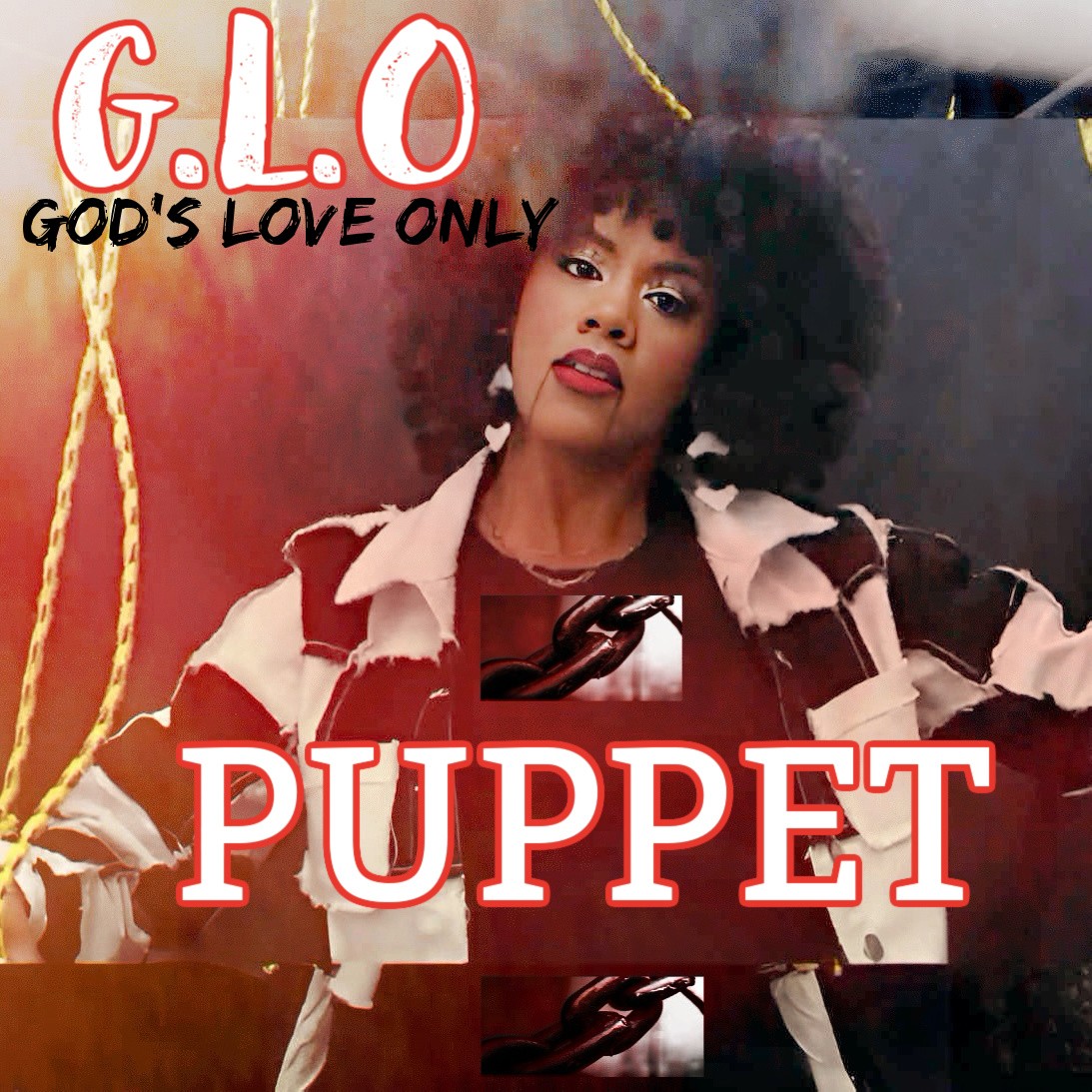 NASHVILLE, Tenn. (February 8, 2022) – "Puppet," a new single from G.L.O, which stands for God's Love Only, goes for adds today to Christian Rap/Hip Hop and Christian CHR-formatted radio outlets. The video for the powerful song can be viewed on YouTube. The song also is available to buy/stream on all digital platforms.
Based on Romans 6:18, the new single is "a lyrical proclamation to the enemy," G.L.O says, adding, "Upon receiving Christ Jesus, satan no longer has power over our lives."
Kim Ruiz wrote the lyrics and the music is by Alex Rene Espinoza, who also produced the song. "Puppet" follows the No. 1 "Ignite," which debuted in the top spot when it dropped at Christian Hip Hop and Christian CHR-formatted radio outlets in 2021.
Prior radio hits include:
"Ephphatha," which debuted at No. 1 on CRC Weekly, ranked No. 5 at CRC Monthly and No. 9 at CRC Quarterly;
"Closer," No. 1 single at CRC Weekly and CRC Monthly, as well as hitting No. 2 at CRC Quarterly, and ranking No. 10 on the CRC Yearly chart;
"No Weapon Formed," topping the charts at No. 1 at CRC Weekly, No. 2 at CRC Monthly and No. 6 at CRC Quarterly; and
"Reborn," released in 2019 as the debut single from G.L.O's album of the same name, hitting No. 1 at CRC Weekly, No. 2 at CRC Monthly and No. 7 at CRC Quarterly.
Music has been important to G.L.O since she was young. When she received Jesus Christ as her Savior in 1998, she asked God to reveal her purpose. As she began writing songs, the songwriter noticed that none of her songs glorified God.
"That all changed one fateful day," G.L.O says, "when God had a Word for me in Bible Study: 'You can't have one foot in the world and one foot out.' After receiving that message, it was the breakthrough I needed. I haven't looked back."
With a ministry that knows no boundaries and one that reaches the young and the old, G.L.O's prayer is that her music can break down the misconception that rap is only of the world.
G.L.O has appeared on local TBN networks as well as UK London International TBN. She has performed onstage at the Gospel Superfest where she shared the platform with artists such as Deitrick Haddon, Lecrae, Dorinda Clark-Cole, and others. She has enjoyed radio airplay from U.S. and international radio outlets.
For more information about G.L.O, check out GloGodsLoveOnly.com and follow her on Facebook, Twitter and Instagram.