Anointed by God Ensemble Founder Releases New Single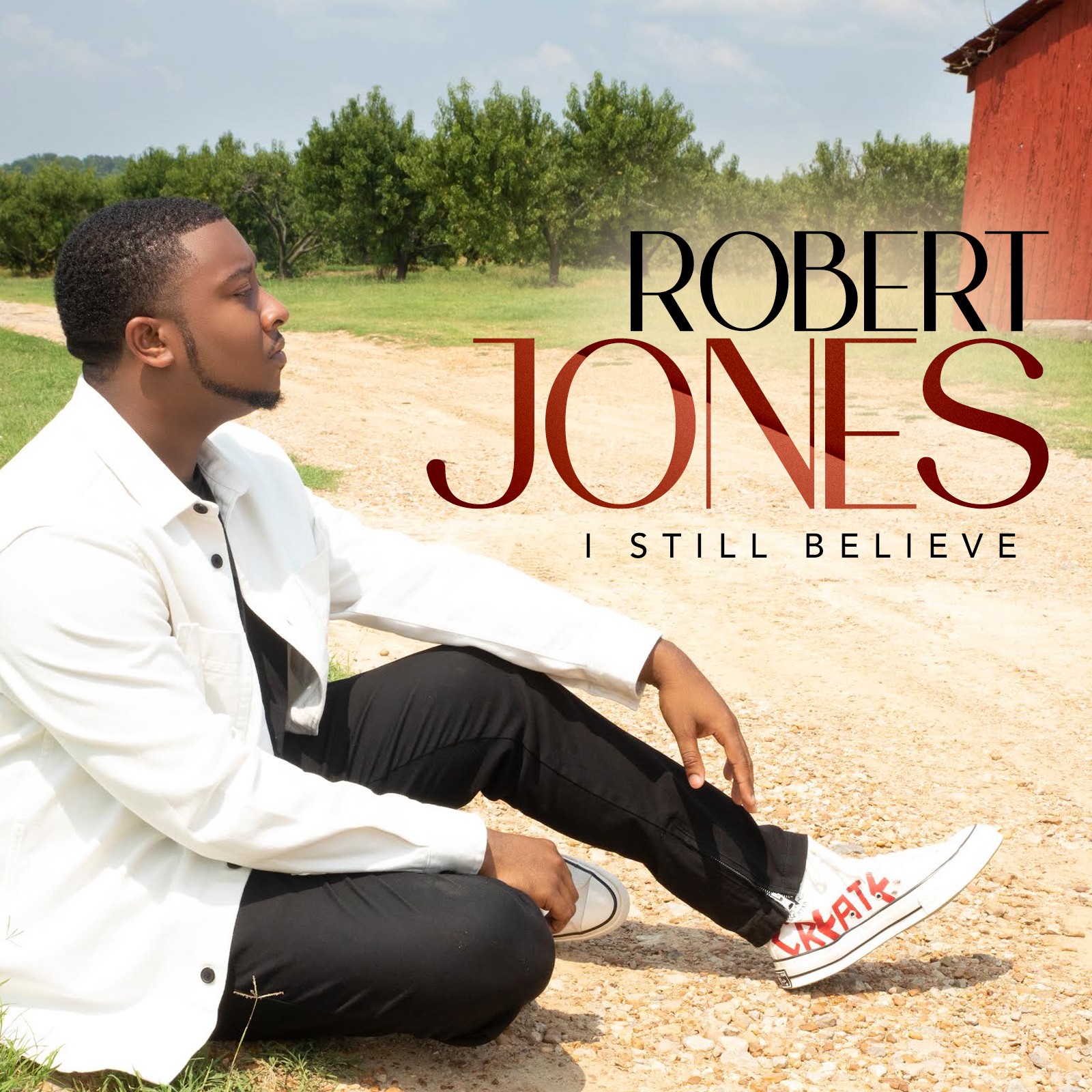 NASHVILLE, Tenn. (October 26, 2021) – Robert Jones, founder and former member of the Stellar Award-winning gospel ensemble Anointed by God, is set to launch his solo career with the radio release today of "I Still Believe." The single, written by Jones and Tyries Rolfe, goes for adds to Christian AC and Gospel-formatted radio outlets. "I Still Believe" will be released to digital outlets for streaming and purchasing on October 29.
Jones recently performed "I Still Believe" during the Urban Soul Cafe Pre-Dove Party in Nashville. This event honored Jackie Patillo, president and executive director of the Gospel Music Association, for her contribution to the music industry. The star-studded concert also honored Mali Music, THI'SL, Mr. Del, and other trendsetters in Christian Hip Hop.
Jones' new song, written during the pandemic, declares peace in the midst of chaos and healing in the middle of sickness.
"I want the listener to know that even when life is turbulent, God is still worthy of our trust," Jones explains. "When people hear my songs, I want them to be reminded that God is with them. No matter what happens, God never leaves them. I want them to still believe."
Jones, who was born in Tallahassee, Florida, learned to play the piano in second grade, launching a musical path that found the young boy playing for his mother's home church at the age of 7. When the family moved to Memphis, Tennessee, Jones, still a child, became director of the youth choir. He started singing while in middle school and soon formed Anointed by God, a youth choir that toured nationally. In 2013, Anointed by God won a Stellar Award for Children's Project of the Year. The group disassembled as members entered college, but Jones' passion and his call to music ministry continued. He attended University of Arkansas at Little Rock, where he joined the worship team. He currently serves as pianist, singer and worship leader at Cross Life Church in Little Rock.
With the new single out as he embarks on a solo artist path, Jones' desire is that his music will encourage and inspire others.
"God called me to this ministry," Jones says, "so I will use my voice and talent to praise Him and change people's lives with music."
To learn more about Jones, follow him on Facebook and Instagram.