'Heal Our Land," with Guest Vocalists, Out Today for Streaming/Sales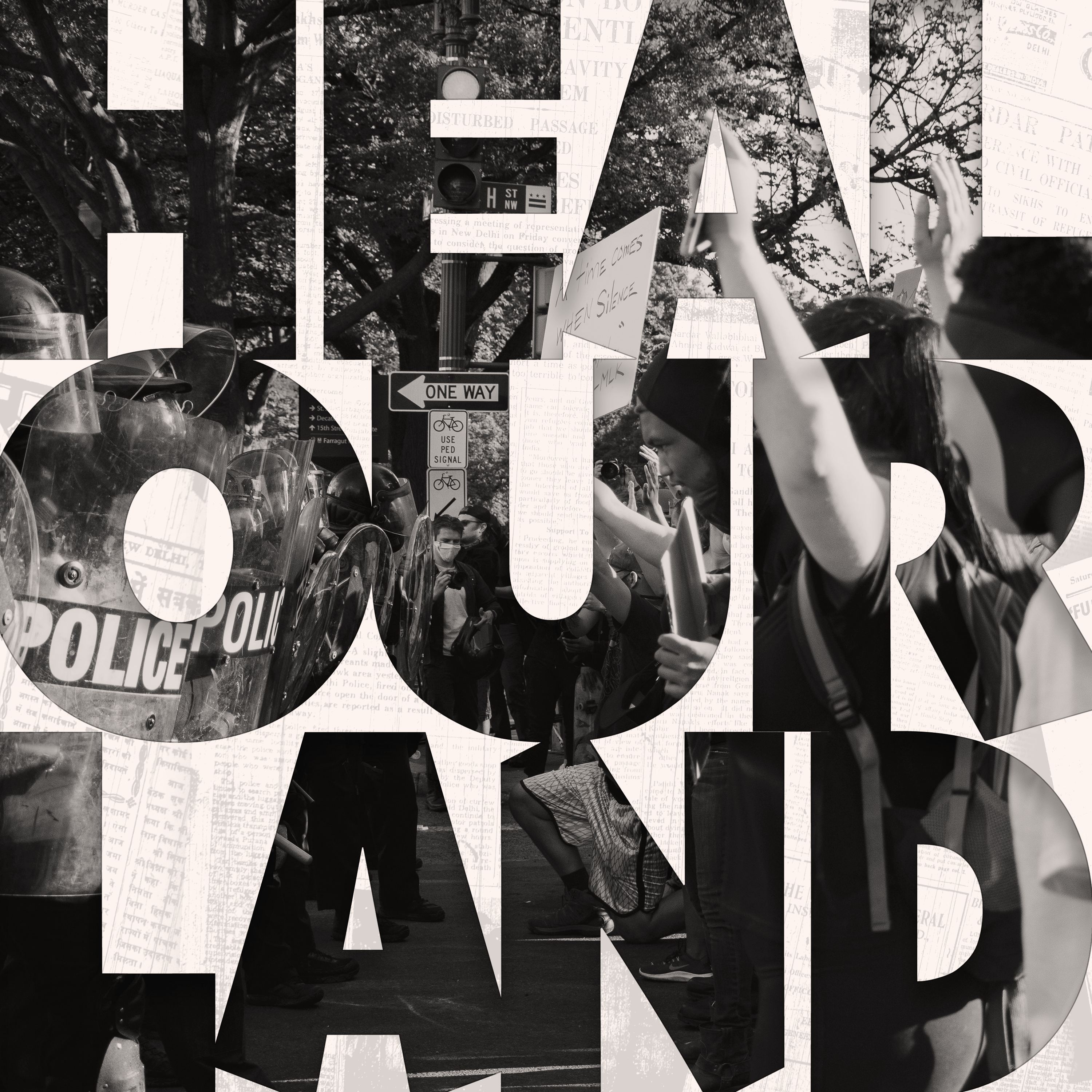 NASHVILLE, Tenn. (July 3, 2020) – "Heal Our Land," a new timely and culturally relevant single from Sam and Christin Hart, is being released today to digital platforms for streaming and sales. In addition to the Harts, the song about unity, love and healing, features Christian rapper Dontae; Jon Shabagian, founder of the non-profit Psalmist Mission; Paul Wright, former Gotee Records artist; and gospel/worship artist Victoria Matthews on vocals.
"One day, I was on my knees crying out to God through tears, heartbroken for all of the anger and hurt felt in our country," says Christin Hart, recalling the day she was compelled to write the song. "I heard the Lord very clearly prompt my heart to write a song. A song of healing. A prayer from the hearts of His people" recounted Christin, "so I asked Him to help me write this song to bring unity, hope, and healing to our land."
Then, Christin says, she was reminded of the passage in 2 Chronicles 7:14, which inspired the dynamic anthem: "If my people who are called by my name will humble themselves and pray and seek my face, and turn from their wicked ways, then I will hear from heaven, and I will forgive their sin and will heal their land."
In sharing what inspired them to bring other artists on board, Christin said, "When we recorded the first version of the song, I felt in my heart that it shouldn't be just us working on this song but I didn't say anything. It was like Sam was reading my thoughts because just then he said, 'You know, I think this song shouldn't be sung by just us, it doesn't feel right.' We knew then it was from God, and every time that Sam added another voice to the production of the song, we got chills."
"We were so amazed at how God brought everyone together to accomplish this," says Christin. "We hope that whoever listens will hear the Spirit of the Lord and feel His heart in the lyrics. Our desire for this song is that it sends us to our knees as we seek unity, love, and the miraculous healing of our land."
The Harts are the current honorees of the Songwriter of the Year award from the 17th Annual ChristianSongwriting.com competition.
The music written by Sam and Christin Hart is inspired by real life stories, experienced both as individuals and as a married couple.
"Songwriting is the medium through which we journal our hearts", says Sam Hart. "Our passion is to help people experience God as real…not just a theory or belief."
Over the last two decades Sam Hart has been professionally involved in the Christian music industry in various ways. He has toured with a number of globally-recognized and award-winning Christian artists, led music and creative arts teams for church congregations, and launched a non-profit record label to benefit global missions. He also is a sought-after music producer, with a resume that includes projects for a diverse roster of artists, churches and labels.
Though Sam and Christin have collaborated in various ways throughout their relationship, their recent singles, "Loved," "Never Alone" and "Heal Our Land" are the first songs that they have written, produced and performed together.
"Loved" is the song for which the Harts received top honors for the ChristianSongwriting.com competition. A lyric video for the single is available on YouTube. The contest, sponsored by CM United, is the longest-running Christian songwriting contest in existence.
For more information about the Sam and Christin Hart, visit their website and following them on social media, including Facebook, Twitter and Instagram.
Media Contact
INOV8 PR
info@inov8pr.com
p: 615-435-9159