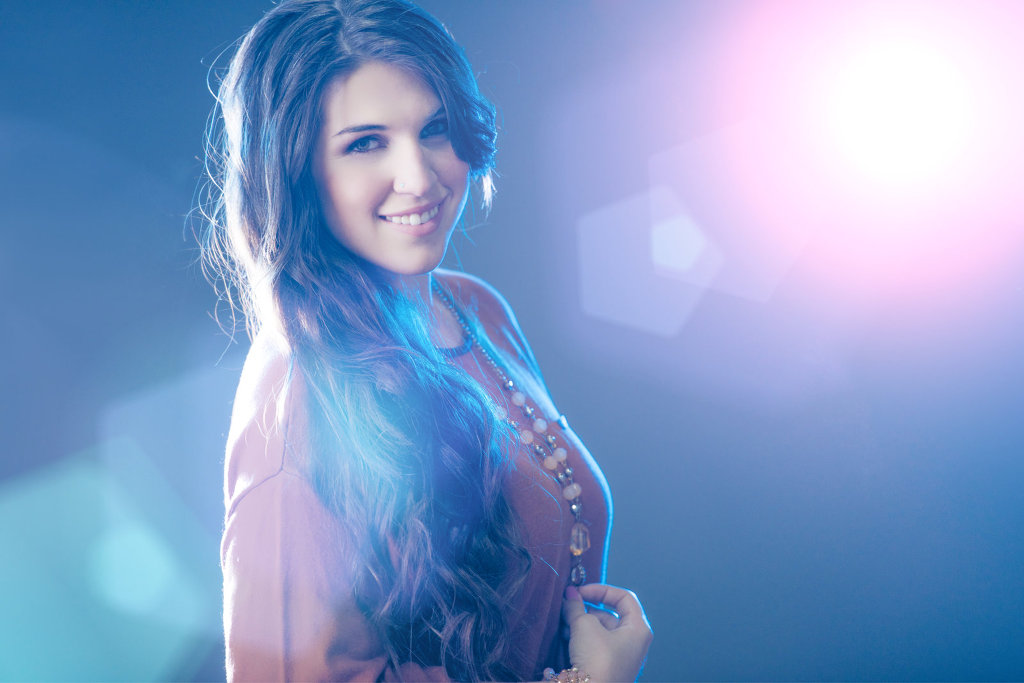 Zelienople, PA (September 23, 2013) Christian Worship Artist, Sarah Grinder, has signed a record deal with INOV8 Music Group. The very first recording project for this Zelienople, PA based singer-songwriter will be released on October 1, 2013. Whether leading in worship to a small intimate gathering or a large crowd of thousands, Sarah brings a passion to the audience that sets the perfect tone for worship. She has already shared the stage with Jeremy Camp, Mandisa, Anthem Lights, Audio Adrenaline, Sanctus Real, Rachael Lampa, Leslie Woods, Group 1 Crew, and several other notable artists.
Lucio "Lu" Rubino (StorySide:B) is an accomplished vocalist, musician, songwriter, and producer and his experience became a key element to the masterful sound of the songs. "Lu did a brilliant job of capturing Sarah's heart in the creation of this EP," said Jeff McLaughlin, Sarah's manager. Jeff continues, "A blend of well-crafted lyrics, smooth harmonies, and instrumentation a' la mode makes for a great EP. But, these songs go way beyond the development of the project itself. The title of the EP, Sanctuary, embodies the very essence of the atmosphere that was experienced while these songs were initially crafted by Sarah. Listening to these songs with the proper mindset will absolutely take you to the throne room of the Creator Himself."
Sanctuary is a must have for fans of Hillsong, Moriah Peters, Christy Nockels, and Kari Jobe. This new EP will be available on iTunes as well as through the http://inov8music.com website on October 1, 2013.
To learn more about Sarah Grinder, visithttp://sarahgrindermusic.com. Like Sarah on Facebook (http://www.facebook.com/sarahgrindermusic) and follow her on twitter (http://twitter.com/sgrindermusic).