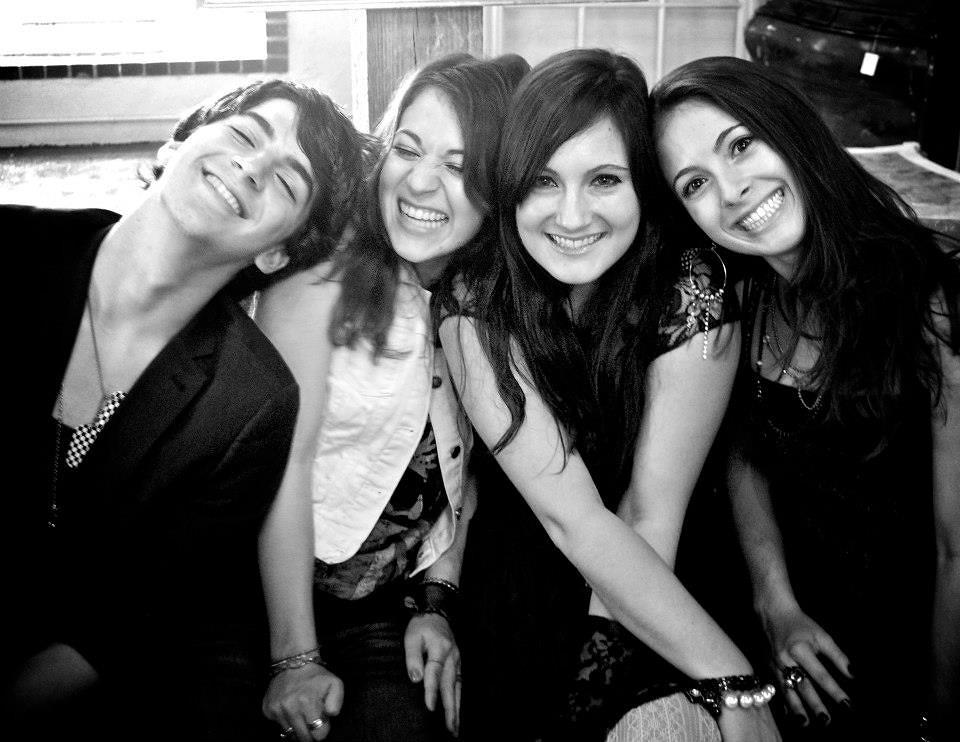 Dublin, GA (January 21, 2013)  Out of a basement in CT, the all-sibling band Scarlet Fade, emerged. For 11 years and counting, Ali, Jordan, Jaimee and Jake have worked enthusiastically at crafting their skills of writing and performing. With powerful harmonies and an undeniable on-stage passion, the band has won the hearts of audiences up and down the East Coast and beyond.
Influenced by bands such as Switchfoot, Flyleaf and Paramore, Scarlet Fade has become increasingly prolific in songwriting. The band showed great drive and determination early on by independently releasing 3 original projects. "The Faithful and The Bruised", their first full-length album, was released in 2008. The following year saw 3 Christmas songs released digitally through iTunes. In 2011 they offered up a 5 song ep entitled "Fix the Pieces", which showed the most growth and garnered much praise and attention from fans to peers and even that of radio.
In 2012, Scarlet Fade joined forces with LLG Music Group and released their strongest project to date. The new project "Revolution", though only 5 months old has already set some incredible mile stones for the band. In fact, after only 3 weeks on radio, Scarlet Fade's remix of the song "Fix the Pieces", mixed by Tony Palacios (Love Like Gravity, Decyfer Down, By the Tree, High Flight Society) sky-rocketed to #15 on Billboard's Christian Rock Chart. Their second single, the title song "Revolution" has already spent 3 consecutive weeks in the Top 10 on Billboard. As of January 16th, "Revolution" is back enjoying that #7 spot for a second time.
Some other accomplishments include being #1 Weekly fan favorite on Christian Rock Top 20 as well as breaking into airplay on radio stations in the UK and Canada. As the band continues to write and perform, they remain true to their goal which is to bring hope and inspiration to youth as well as people of all ages.
To learn more about Scarlet Fade, visit http://scarletfade.com. Like SF on Facebook (http://www.facebook.com/scarletfade) and follow them on twitter (http://twitter.com/scarletfade).
About LLG Music Group:
LLG MUSIC GROUP is an independent Christian label with a growing platform for artists seeking to have a voice and make a difference in the world via music. The label was launched in 2012 by Cale Kight, founding member of the Christian Rock band Love Like Gravity. In a short period of time LLG has built a strong base of resources and team of industry professionals which understand the things that matter most to stay relevant in an ever changing music industry.
Over the last year, Cale has begun to play a variety of different roles for other projects in multiple genres. So in 2012 LLG MUSIC GROUP just seemed to make sense as the natural progression into this growing platform for other independent artists also seeking to have their voice heard.
To learn more about LLG Music Group, visit http://llgmusicgroup.com. Like LLG Music Group on Facebook (http://www.facebook.com/LLGMusicGroup) and follow them on twitter (https://twitter.com/LLGMUSICGROUP).