Sister Duo Alicia & Whitney Rolls Out New Episodes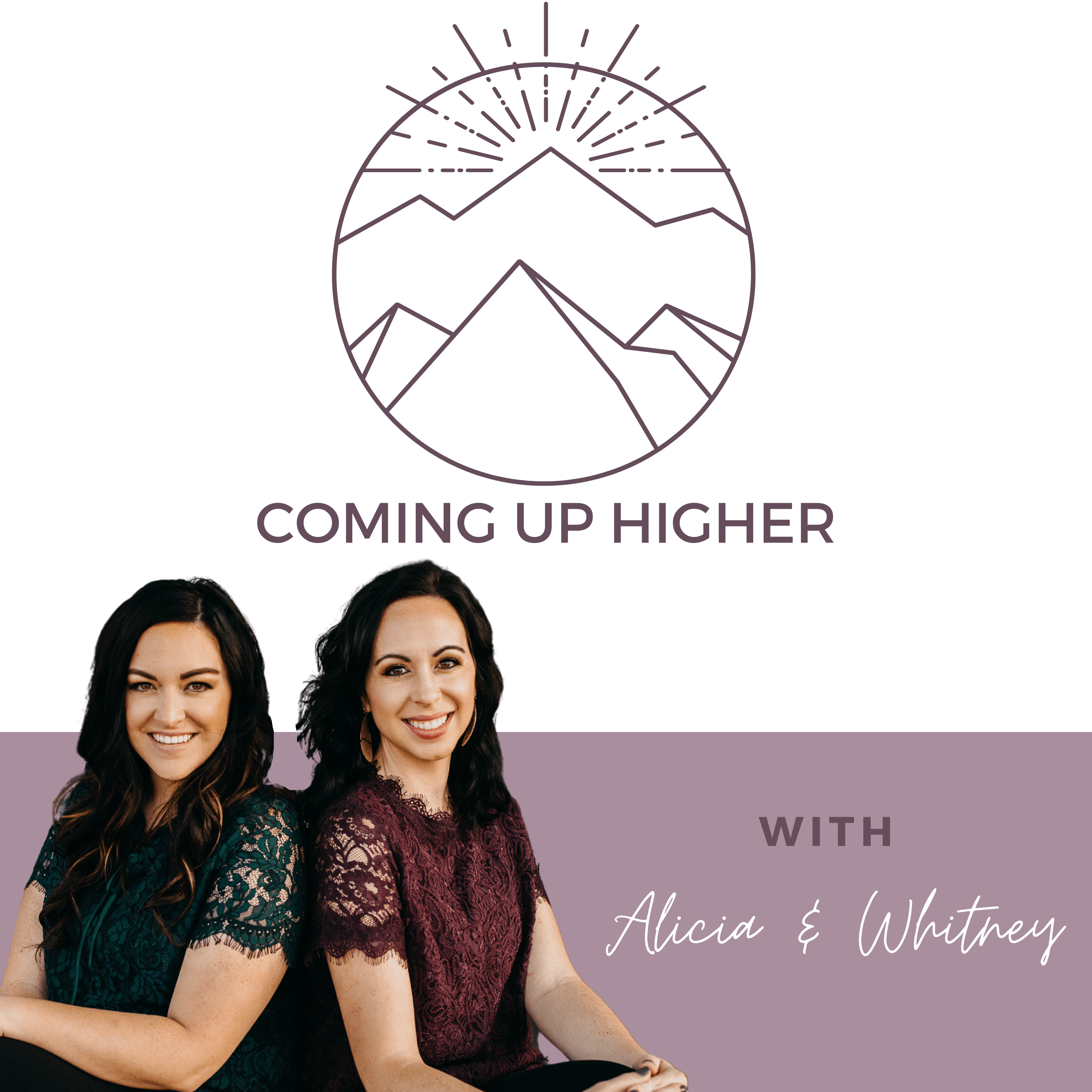 NASHVILLE, Tenn. (June 7, 2021) – Sister singer/songwriters, authors and worship leaders have kicked off the second season of "Coming Up Higher," a podcast to share with others on how best to hear God's voice and live into their divine purpose. Listeners can stream new episodes on Tuesdays across digital platforms, including Apple, Google, Spotify, Pandora, Buzzsprout (a full list is here). The podcast is also available on YouTube.
"We have an exciting lineup of special guests ranging from Dove Award recipients and nominees, to a man who stole jets for a Columbian Cartel before encountering Jesus in his prison cell, to Ms. America 2019-2020," says Whitney.
The season kicked off on May 25 with an episode featuring Ron Rawls, Grammy Award-winning producer and musician and band director for Christian recording artist Mandisa.
"Coming Up Higher" is about creating space through conversations, special guests and inspiration for listeners to come up higher in the things of Christ. The inspiration behind their show name comes from Revelation 4:1 "…Come up here, and I will show you what must take place after this."
"The name of our podcast stands as a reminder for all of us as Christians," Whitney says. "We must rise above the everyday things of this world to hear what God is saying for today and the days ahead."
Christian radio currently is playing the latest single from Alicia & Whitney, a remix version of the top radio single, "Chasing Me Down" featuring Christian rapper Rezurrection.
The sisters, who grew up in a musical family, have been singing since they were young. The death of their father when the sisters were young adults rekindled a passion for songwriting as they worked through their grief by writing songs. It was during this time that the young women felt God urging them to go back to the core of who He created them to be and to help others come to know Him and the purpose He has for each person. Their debut album, "Core," is a collection of songs meant to help others reflect and heal from the inside out through the love of Jesus.
In recent years, Alicia & Whitney have toured throughout the United States, sharing their ministry of music and speaking. They also have traveled internationally to Honduras, Tanzania and Israel.
In addition to writing and performing music, Whitney is an author. Her debut book, "Beauty for My Ashes," was written to help people cope with grief in a healthy way after losing a loved one. Her second book, "Occupy While Waiting," is a singles guide to pursuing God, purpose and healthy relationships.
To learn more about Alicia & Whitney, visit aliciaandwhitney.com, like the duo on Facebook and follow on Instagram and Twitter. Subscribe to Alicia & Whitney's YouTube channel here.
Radio Contact:
Jeff McLaughlin
A-Sides Radio Promotion
jeff@asidesradiopromotion.com
615-530-3654
Media Contact
INOV8 PR
info@inov8pr.com
615-435-9159
Management Contact
McLaughlin Music Group
mclaughlinmusicgroup@gmail.com
615-530-3654