New Music from Singer/Songwriter Goes for Adds at Christian AC Radio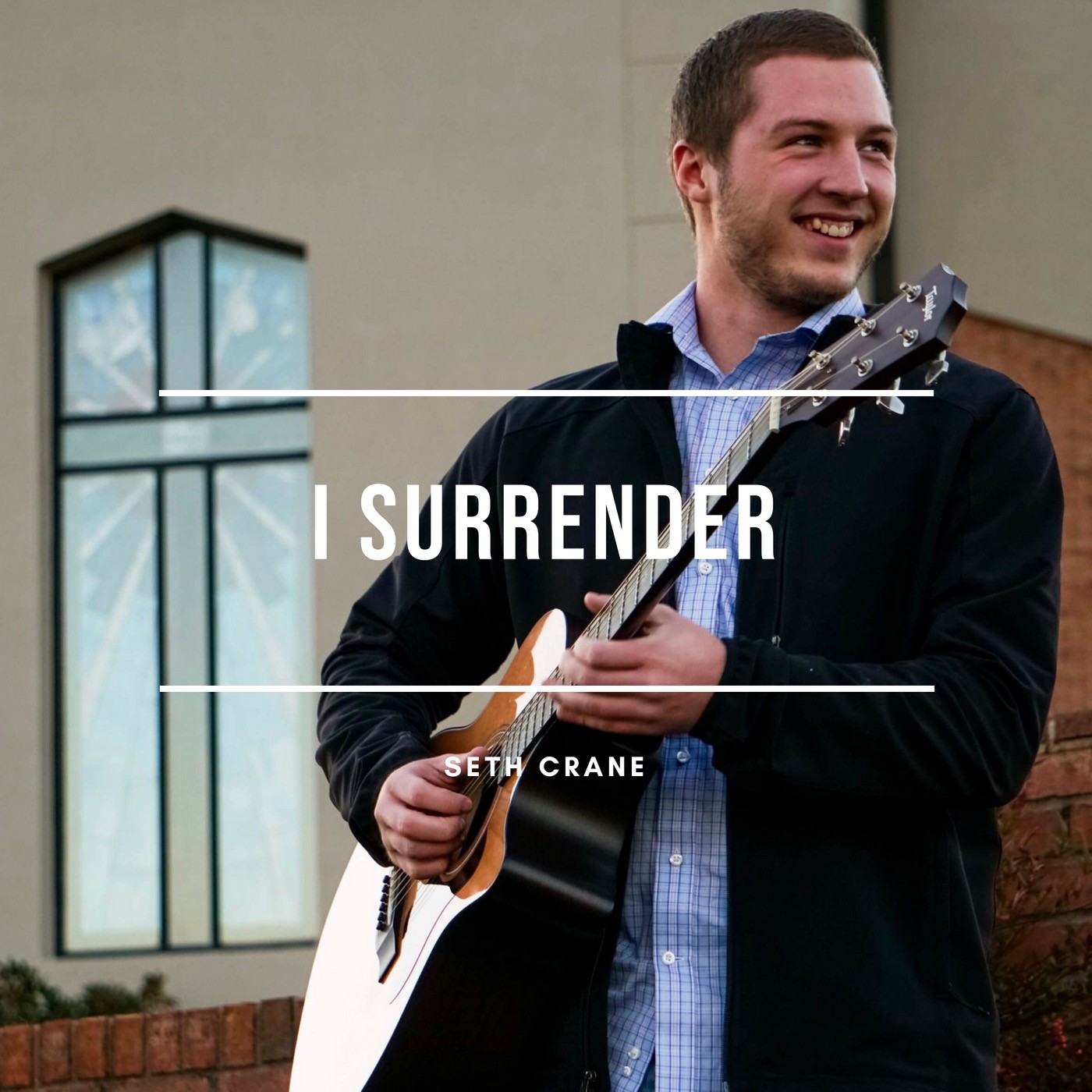 July 8, 2019 (Springdale, Arkansas) – Kentucky singer/songwriter Seth Crane releases his debut single, "I Surrender," to Christian radio today. The song, the title track from his upcoming project, is being serviced to Christian AC radio outlets.
"Through some really dark times, the words, 'Crying out to the Father up above' came to my heart and the song 'I Surrender' was written," Crane says. "I began writing, singing, playing, recording and mixing music on my cell phone in my closet. Nine more songs followed as the idea of putting together a CD began to come to life."
The end result is a CD titled "I Surrender," which was produced by Ohana Music Group.
"Each step of this journey has been a process and a walk of faith," says Crane. "I have not known what the next step would be and I do not know what the next step will be. I only know what this step is, right now. So, I step in it with prayer and with a heart seeking and striving to be obedient to the Lord's calling and direction."
Crane literally grew up surrounded by church music, sitting on his mother's lap as a small child while she played piano in church.
"Because I refused to go to the nursery, Mama's arms and hands played all around me and I was right there in the middle of it," he says.
The son of music ministers, Crane's foundation in Christ was laid and nurtured in his hometown of Hickory, Kentucky, with Crane saying his personal relationship with Christ began when he attended children's camp at First Baptist Church Mayfield. As Crane began establishing his own musical roots, he took guitar lessons and learned to pick out movie themes on the piano, early steps that have led to his first single release.
For more information about Crane, like the singer/songwriter on Facebook and follow him on Instagram and Twitter.
Radio Contact: 
Jeff McLaughlin 
A-Sides Radio Promotion 
jeff@asidesradiopromotion.com 
p: 615-530-3654
Media Contact 
INOV8 PR 
info@inov8pr.com 
p: 615-435-9159
Management Contact: 
Jeff McLaughlin 
McLaughlin Music Group 
mclaughlinmusicgroup@gmail.com 
p: 615-530-3654