'You're Still Holding It All' Goes for Adds to Christian Radio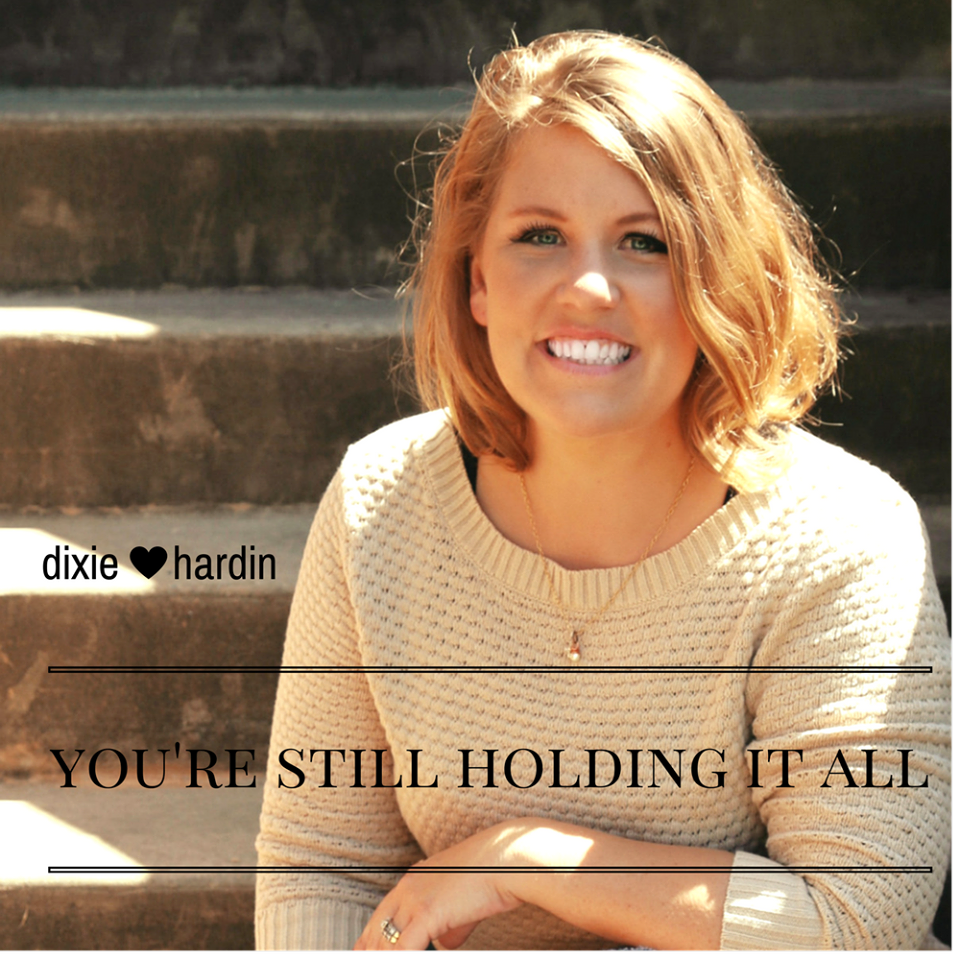 February 21, 2017 (Springdale, Ark.) – Singer/songwriter Dixie Hardin is set to release her first radio single today, as "You're Still Holding It All" goes for adds to Christian INSPO/Soft AC and Christian AC radio. The song was written by Hardin and award-winning producer and songwriter, Sean Hill, of Uphill Studios in Atlanta, Georgia.
Hardin, who is a wife and mother, has overcome numerous tragedies in her life to achieve what she believes is her life's calling.
"There was a time when my dream of making music seemed like an impossibility," Hardin says. "But releasing 'You're Still Holding It All' to Christian radio is proof that God will never take away your gifts or calling," she says. "If you haven't reached them yet, you haven't caught up to God yet. So, keep on reaching!"
Hardin is no stranger to the world of music. Her father was in a rock band and made guitars, and her mother sang in church. Hardin, who started singing as a young girl, often says, "Perhaps, I was born singing."
However, Hardin's life has been far from idyllic. She has suffered through abuse, neglect, and loss, including the divorce of her parents. When Hardin was nine years old, her brother and father were killed in tragic events a mere three months apart.
"I remember shouting the words, 'I was NOT created for this pain.'" Hardin says, adding that her pain spilled over into her teen and adult years. "My hard choices led me as far away from God as you could imagine," she says. "While dealing with a broken heart, all of the antidotes the world provided just led me to more brokenness, sin, and shame."
Thankfully, that isn't the end of her story. Today, Hardin proclaims, "God, in all of His love and mercy, pursued me relentlessly. I am on the other side of brokenness now, serving a Maker who is worthy to be shared. I am a woman of faith—a woman who walked a hard path, made hard choices, and has ultimately been redeemed by God."
To learn more about Hardin, visit dixiehardin.com, like Hardin on Facebook and follow her on Twitter and Instagram.
Radio Contact:
Jeff McLaughlin
A-Sides Radio Promotion
e: jeff@asidesradiopromotion.com
p: 615-530-3654