New Music Produced by Jars of Clay's Matthew Odmark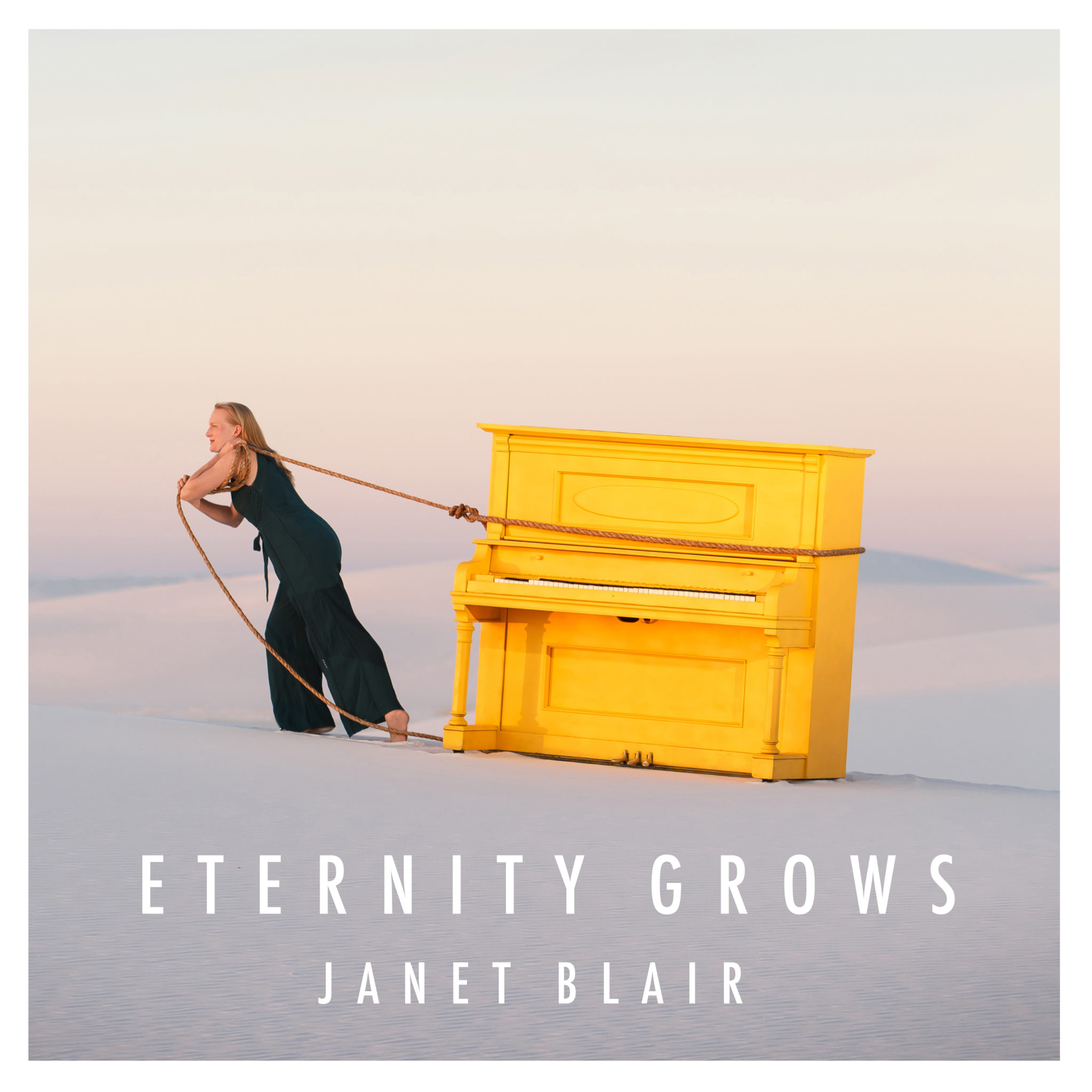 February 15, 2017 (Springdale, Ark.) – Singer/songwriter Janet Blair marks her radio debut with today's release of "Eternity Grows," produced by Jars of Clay guitarist, Matthew Odmark. The single, which is going for adds to Christian INSPO/Soft AC and Christian AC radio, is from Blair's CD, "Songs for the Waiting," set to release on April 7th.
After the unexpected death of a friend's child, God radically changed the direction of singer-songwriter Janet Blair's path. Blair recalls, "I was overwhelmed with hopelessness, when at 2:00 AM, God reminded me of where my hope lies. He gave me a song, so I got out of bed, sat down at my piano, and wrote it out—my unexpected, unasked-for first song."
Although Blair was new to songwriting, more songs followed, until Blair eventually found herself with a collection of new music that melds her career as a classically-trained oboist with her pop-influenced, piano-based songwriting. The result is music that explores darkness and light, tragedy and triumph, and from the mundane to the eternal.
Through networking with other songwriters and musicians, Blair met Odmark and then recruited him to produce the new project. In turn, Odmark called on his own network of friends, including genre-jumping string arranger, Avery Bright, instrumentalists Paul Eckberg and Matt Nelson, and Jars of Clay bandmates, Charlie Lowell and Stephen Mason, to collaborate in the studio.
The 10 tracks on "Songs for the Waiting" were recorded over a three-week period at Nashville, Tennessee's Gray Matters Studio. Blair accompanied her vocals with an upright piano, and Odmark added in layers of cello, guitar, brass and percussion to produce a moving, melodic album about finding peace in the tension of life while waiting for God's redemption.
To learn more about Blair, visit janetblairmusic.com, like Blair on Facebook, and follow her on Twitter and Instagram.
Radio Contact:
Jeff McLaughlin
A-Sides Radio Promotion
e: jeff@asidesradiopromotion.com
p: 615-530-3654