'J29 Eleven' Tells Story of How Scripture Saved Vocalist's Life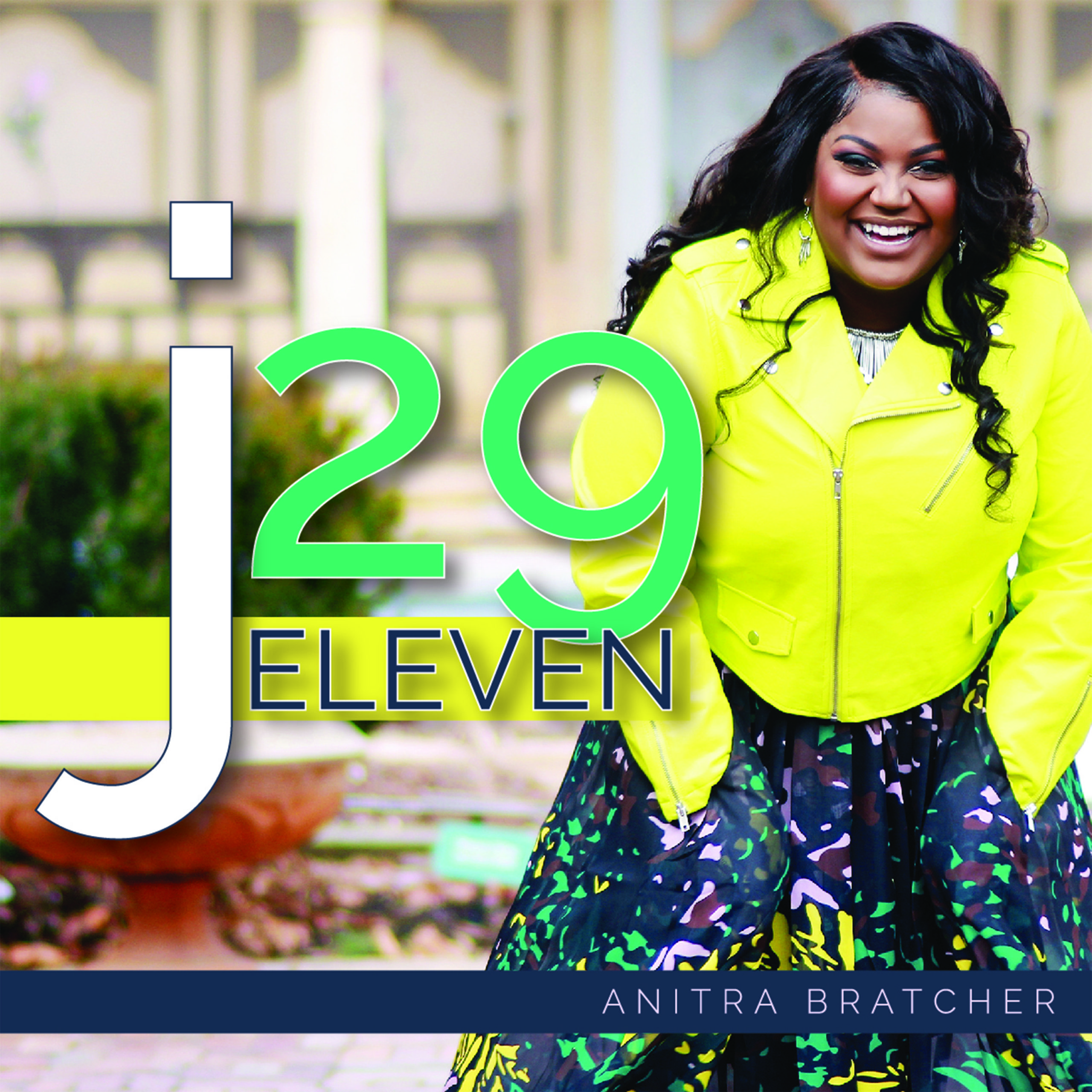 April 7, 2020 (Nashville, Tennessee) – Powerhouse vocalist Anitra Bratcher is set to release a new single today titled "J29 Eleven." The song, written by Bratcher, Michael Rainer and Lawrence Johnson, goes for adds to gospel-formatted radio outlets. The single released to digital outlets, including iTunes, Spotify, Apple Music and others, on April 3.
The title of the single, produced by Byron Shirley and Lawrence Johnson is based on Jeremiah 29:11, a scripture that Bratcher says saved her life.
"It was April 2007 when I sat in the hospital bed preparing to deliver my second – yes, second – stillborn baby boy, Jeremiah," says Bratcher, telling the story of why Jeremiah 29:11 is significant to her. "I was completely in shock and despair overcame me. That was just the beginning of the darkest days of my life. I went into a major depression. After all, four miscarriages and two stillborns left me pondering, 'What's wrong with me?'
"As I walked through these overwhelmingly dark days, I truly thought God had forsaken me and that I wasn't fit to even be alive. So I was consumed by the desire to take my own life. Little did I know that in my darkest days, God would reveal Himself so clearly to me through His Word.
"Jeremiah 29:11 began to stalk me," Bratcher says. "Everywhere I went, I would hear or see this scripture. Pieces of paper would blow in the wind right up to me with Jeremiah 29:11. To top it off, someone called and realized they dialed the wrong number. Before they hung up, they said, 'The Lord is saying Jeremiah 29:11.'
"Wow! The more I heard this Word, the more I realized that my life wasn't over and that God had a plan for my life that goes beyond my wildest dreams! So, God blessed me with two amazing children through adoption and then, He blessed me with a miracle baby born on November 29 — 11/29…did you catch that? — named Abigail!
"None of this is a coincidence," Bratcher says. "God has a plan for your life. I wrote the tune called 'J29 Eleven' as an encouragement to others that if God did it for me, He can certainly do it for you!"
In addition to being a vocalist and songwriter, Bratcher is an actress and theater director. Born and raised in St. Louis, she began singing at 6 years old in the church choir. She has won numerous contests, including one that led to an opportunity to perform at the famous Apollo Theater in New York City. Bratcher currently serves as worship leader at her home church, The Tabernacle. Her new CD, "The Journey," is set for a Fall 2020 release.
For more information about Bratcher, follow her on Facebook, Twitter and Instagram.
Radio Contact:
Jeff McLaughlin
A-Sides Radio Promotion
jeff@asidesradiopromotion.com
p: 615-530-3654
Media Contact
INOV8 PR
info@inov8pr.com
p: 615-435-9159