SOPHOMORE RELEASE, INVADE, THIRD CULTURE WORSHIP, VOLUME 2, FROM WORSHIP DUO IN STORES NATIONWIDE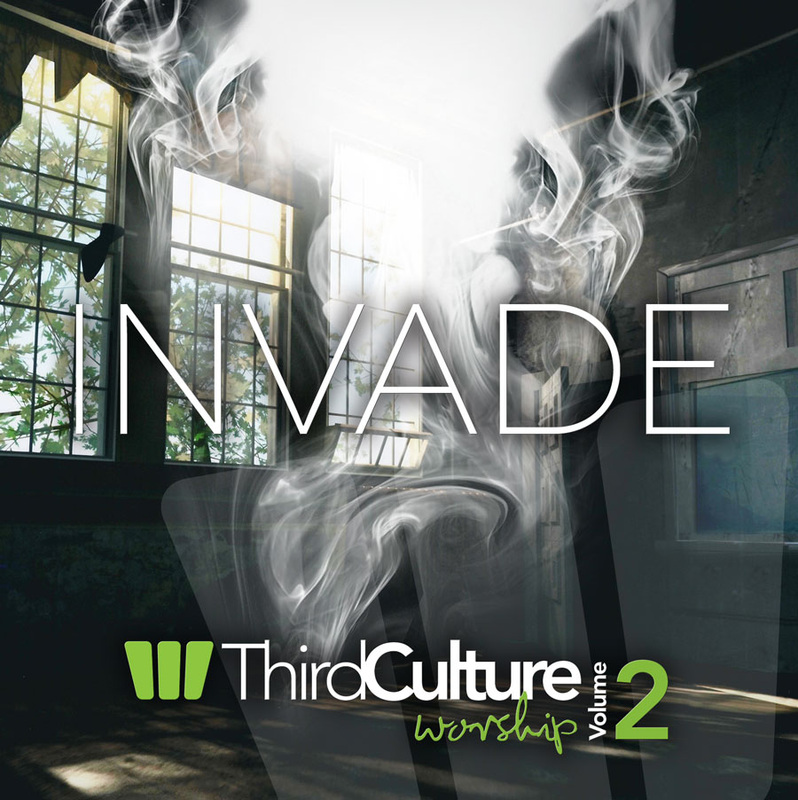 July 8, 2014 (San Jose, Calif.) – Third Culture Worship, a duo comprised of accomplished worship leaders Vaughn Thompson Jr. and his wife, Irene Marin Thompson, has signed a new distribution deal with Family Christian Stores to carry its sophomore project, INVADE: Third Culture Worship, Volume 2, in more than 250 stores throughout the U.S.
"We are extremely grateful and excited that INVADE: Third Culture Worship Volume 2 will now be available in Family Life Bookstores around the country. We pray that those who hear it will encounter the God Who inspired it."
The new distribution deal came just days before Third Culture Worship performed at the National Worship Leader Conference June 17-19 in San Jose. The duo shared the stage with Israel Houghton, Meredith Andrews, Tommy Walker and others at the annual event.
INVADE, in stores since August 2013, follows the release of the critically-acclaimed Third Culture Worship, which was voted in the "Top 5 Indie Projects of 2011" by Worship Leader Magazine.
On Volume 2, the Thompsons again teamed with producer Ronald Rawls, who produced the debut album. Also joining the Thompsons on the current project are a number of guest vocalists, including Sheila E., a Grammy-nominated singer and drummer who has played with Prince, Lionel Richie, Gloria Estefan, Jennifer Lopez and others; Steve Crawford of Anointed; and William McDowell, gospel recording artist and hit songwriter ("I Give Myself Away").
The CD is receiving rave reviews.
"To say that Vaughn Thompson Jr. is a worship leader is not something that I gained only by listening to his CD.  For me, it is first-hand experience as his friend. This is a man who absolutely lives what he is singing daily. The new CD, INVADE, is an amazing experience in the presence of God from start to finish and is one of my personal favorites. You will be blessed by it." – William McDowell,  popular pastor and recording artist
Keith Staten – Original lead singer of Gospel Group great Commissioned:
"Vaughn Thompson Jr., in my opinion, is one of the best worship leaders in the nation. His CD is so refreshing and is one of my personal all-time favorites." – Keith Staten, original lead singer, Commissioned
INVADE, which was released August 2013, is the second recording from Thompson and his wife, Irene Marin Thompson. Both are accomplished worship leaders; Vaughn Thompson currently is the worship pastor at Cathedral of Faith, a 7000-member, multi-site church in San Jose.
The title track, "INVADE," is being played at scores of radio outlets both domestically and internationally, with Maximum Hits Syndicated Radio Program, which airs in more than 80 markets throughout the world, playing the song.
For more information about INVADE, Volume 2, and Third Culture Worship, visit vaughnthompsonjr.com.
About Third Culture Worship:
Third Culture Worship (TCW) is a worship ministry founded by Vaughn Thompson Jr. and Irene Main Thompson that aspires to be a camp of worship leaders, teachers, songwriters, and artists that finds their purpose to be not just "doing worship" for people, but also in teaching, training, and equipping others to grow in their own journey of leading worship in their own communities.
TCW is dedicated to creating resources; music, teachings, seminars and conferences that help people across the globe connect with God in worship. Just as Third Culture cannot be defined by any one culture, so it is with their music. TCW incorporates musical elements from other genres and cultures to create a worship experience that many can identify with. In doing so, TCW desires to create an awareness of Third Culture people in ministry who will inspire other Third Culture people to step up and contribute to the global picture of what God is doing in the earth, as we all follow the lead of the ultimate Third Culture Kid, Jesus!
Third Culture Worship recently released its second CD, INVADE, Third Worship Culture, Volume 2, which is available at Lifeway Christian Stores and at all major online retailers.
To learn more about Third Culture Worship, visit the website at vaughnthompsonjr.com. Like on Facebook (https://www.facebook.com/ThirdCultureWorship) or follow on Twitter (https://twitter.com/thirdcworship).
Radio Contact:
Jeff McLaughlin
A-Sides Radio Promotion
e: jeff@asidesradiopromotion.com
p: 615-530-3654