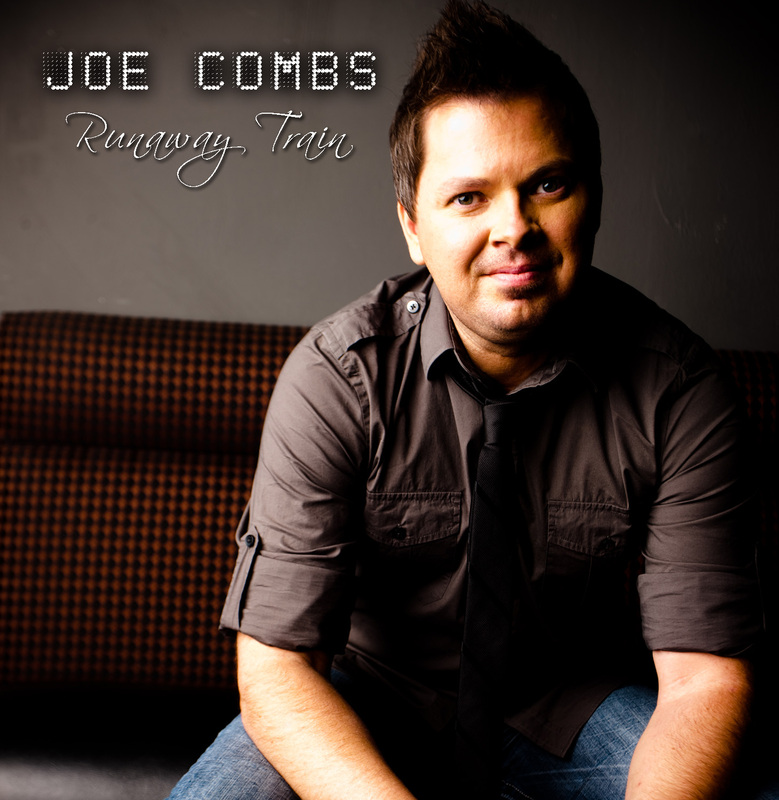 September 17, 2014 (Springdale, Ark.) – Vocalist Joe Combs, who recently lent his talent to Billboard's 2014 Christian Album of The Year, Precious Memories Volume II by Alan Jackson, is set to release a new single to radio. "Runaway Train" is being serviced to Christian AC and Christian Country formatted radio stations by A-Sides Radio Promotion.
The song, the title track from Combs' current CD, was written by industry heavyweights Barry Weeks, Ian Eskelin and Tony Wood, who between them have written scores of No. 1 songs and possess an impressive collection of Grammy and Dove Awards. Weeks also produced the single.
Combs, a native of Gainesville, Fla., grew up traveling with his parents, who had a music ministry. After a period of time as a teen and in his early 20s when he struggled with addiction, Combs rededicated his life to Christ. He then attended and graduated from Ingram Ministries International in Daytona Beach, Fla. After receiving a degree in music and ministry, Combs worked alongside his father in leading worship at his home church. He also began traveling with his own Christian music ministry. Combs, who currently lives in Nashville, Tenn., is now a full-time solo artist who lives by Philippians 4:13: "I can do all things through Christ who strengthens me."
"I truly believe I am living proof that if God can us me," Combs says, "a once broken, lost and misguided young man, He can use anyone."
Other accomplishments by Combs include working and performing with Point of Grace, The Crabb Family, Aaron Shust, Brian White, The Stamps Quartet, and others. He has performed at The Grand Ole Opry, Daystar TV, and has toured the US, Canada, and Ireland.
For more information about Combs, visit JoeCombsMusic.com and like on Facebook at facebook.com/JoeCombsMusic.
Radio Contact:
Jeff McLaughlin
A-Sides Radio Promotion
e: jeff@asidesradiopromotion.com
p: 615-530-3654